Read time:

1:30min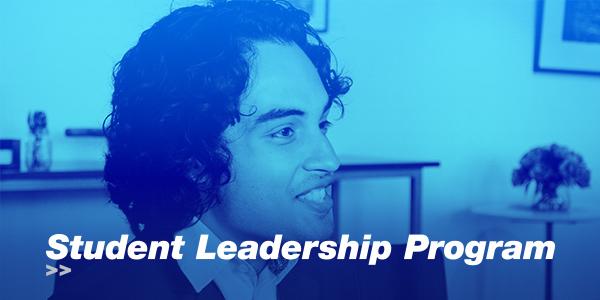 Twenty-two optometry students from around Australia have been selected to participate in Optometry Australia's 2022 Student Leadership Program.
The program, which will run on a virtual platform over a 6-week period, will commence on Monday 7 February and conclude on Saturday 20 March 2022.
This is the fourth consecutive year Optometry Australia has run the Student Leadership Program.
All 22 students who have been offered a place in the program have expressed a strong passion to become leaders who contribute to shaping the future of optometry.
One student indicated their interest in 'supporting regional communities through [their] experiences with the leadership program', while another expressed their excitement and passion for learning about 'leadership, professional development and how to support everyone around them.'
Optometry Australia's Policy and Advocacy Manager Sarah Davies said she looks forward to welcoming the successful applicants next week.
'We are excited to work with all 22 students to develop their leadership skills and ensure they are supported to meet the challenges and demands of a changing profession.
'Optometry Australia congratulates and thanks all of the students who applied to participate in the program, and look forward to welcoming the successful participants this month.'
The 2022 participants are:
Angela Park, University of NSW
Ayd'n Luke, University of Melbourne
Bianca Romeo, Queensland University of Technology
David Nguyen, Deakin University
Dennis Kamenev, University of Melbourne
Ellie Schneider, University of WA
Harrison Chats, University of Melbourne
Jack Welchman, Flinders University
Jenkin Yau, University of Melbourne
Jennie Bui, University of Melbourne
Jessica Nijjar, University of Canberra
Jan Wang, University of Melbourne
Karuna Darvesh, University of NSW
Kim Nguyen, University of Melbourne
Louise Jiang, University of Melbourne
Lucy Nguyen, University of NSW
Maddison Poon, University of Melbourne
Nhi Nguyen, University of NSW
Nuala Boog, University of WA
Rahul Sundarjee, University of Canberra
Serena Yung, University of Melbourne
Song Jin Loh, Queensland University of Technology
Filed in category:
ECOs & students
,
General news
,
National & State initiatives
Tagged as:
Students
,
Universities