Read time:

1:30min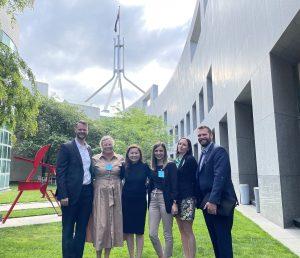 L-R: Optometrists Alex Craig, Fiona Moore, President Margaret Lam and Jacqueline Warren with Interim CEO Skye Cappuccio and Optometry Development Manager Ben Hamlyn at Parliament House, Canberra
In November, an Optometry Australia delegation was welcomed at meetings with 13 politicians and senior advisors in Canberra to discuss optometry and Australian eye health.  
This delegation was led by President Margaret Lam, Interim CEO Skye Cappuccio, Optometry Development Manager Ben Hamlyn and Policy and Advocacy Manager Sarah Davies, and optometrists Alex Craig, Fiona Moore and Jacqueline Warren.
These meetings enabled the delegation to drive conversations with key decision makers on the urgent need to remove barriers so that optometrists can work to their full scope and positively contribute more to reducing unnecessary vision loss and blindness among Australians.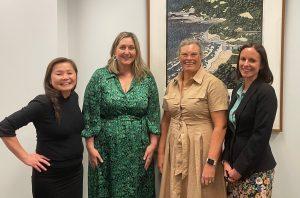 The series of meetings were held with federal parliamentarians with senior representation from Government, including Hon Mark Butler MP, Minister for Health and Aged Care, and Hon Emma McBride MP, Assistant Minister for Rural and Regional Health.
Meetings were also held with senior parliamentarians and their offices from across other key political parties, including Hon Dr David Gillespie MP, former Minister for Regional Health, and Senator Jordan Steele-John, Australian Greens Spokesperson on Health.
The delegation also met with other key personnel within the Department of Health, including Simon Cotterell, First Assistant Secretary Primary Care division; Travis Haslam, Acting First Assistant Secretary, Medicare Benefits division; and Brione Craven, Director, Chronic Disease division.
Collaborative eye care reform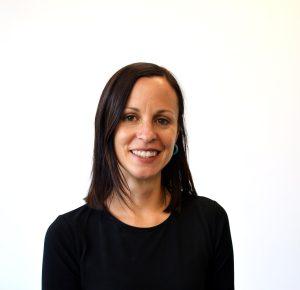 Interim CEO Skye Cappuccio said: 'Optometrists are highly skilled health professionals that are restricted from working to their full scope of practice. An important message we impressed upon decision makers in Canberra was the need for more investment in eye health, and the better utilisation of optometrists in collaboration with ophthalmology.
'Optometrists can support ophthalmology-led care of patients – where optometry and ophthalmology work together in efficient systems and models of care, waiting lists and appointment wait times are significantly reduced, patient attendance rates increase and it becomes less of a burden on an already stretched health system.
'Along with Fiona Moore, Alex Craig and Jacqueline Warren, who joined us in Canberra to share their experiences as optometrists, we discussed how reasonable changes in policy will allow optometrists to practice to their full scope as well as break down the barriers that prevent Australians from accessing timely and affordable eye care.'
Getting involved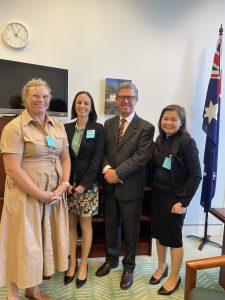 While the meetings were a great step in the right direction, Skye says true political influence and change takes time, constant work and a loud collective voice.
'We continue to call on our members to help us ignite these conversations and broadcast these critical messages to key decision makers,' she said.
'A great outcome of these meetings is that many parliamentarians agreed to use their influence to support us through writing supportive letters to the Minister for Health and offering to ask optometry-related questions at Senate Estimates.
'In continuing to drive these important discussions, we must also raise our collective voice to have a greater impact.
'We encourage optometrists to join our advocacy campaign and email their local federal MP so that influential leaders understand what is required to secure a sustainable and effective eye care system that is accessible to all Australians.
'Any optometrists interested in getting involved in advocacy can also reach out to our team at policy@optometry.org.au to find out more.'
Filed in category:
Advocacy & government
,
Scope of practice
Tagged as:
Advocacy & government
,
Future
,
Leadership
,
Scope of practice