Read time:

1:30min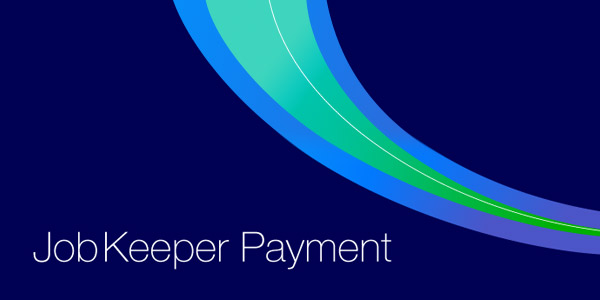 This article has been updated on 29 April with the following info:
31 May – Deadline to enrol for JobKeeper for month of April (initial date 30 April 2020 has been extended until 31 May)
By Optometry Australia
From today, April 20, employers impacted by COVID-19 have the opportunity to enrol for JobKeeper via the ATO portal. The JobKeeper payments are designed to help employers, sole traders and the self-employed affected by COVID-19 to subsidise their employees' wages.
We have updated our COVID-19 Resources Hub to provide you with step-by-step information on applying, including deadlines and application requirements, some of which are listed below:
Key dates
30 March – 12 April – First JobKeeper fortnight
20 April onwards – Employer enrols for JobKeeper via the ATO portal 
31 May – Deadline to enrol for JobKeeper for month of April
4 May onwards – Employer advises the ATO of the monthly eligible number of employees as well as information regarding current and projected turnover
(It is advisable that you register for myGovID if you've not done so already)
Step-by-step
Step 1 – Employer registers interest and subscribes for JobKeeper payment and updates
Step 2 – Employer checks that they and their employees meet the eligibility requirements
Step 3 – Employer continues to pay at least $1,500 (before tax) to each eligible employee per JobKeeper fortnight (the first JobKeeper fortnight is the period from 30 March to 12 April)
Step 4 – Employer notifies eligible employees that they are intending to claim the JobKeeper payment on their behalf and checks employees aren't claiming JobKeeper payment through another employer or that they have nominated through another business.
Step 5 – Employer sends the JobKeeper employee nomination notice to nominated employees to complete and return to employer by the end of April if they plan to claim JobKeeper payment for April. Employer keeps for their own records and provides a copy to their registered tax agent if they are using one.
Step 6 – From 20 April 2020, employers can enrol for the JobKeeper payment using the ATO Business Portal and authenticate with myGovID. Employers must do this by the end of April to claim JobKeeper payments for April.
Step 7 – In the online form, the employer provides their bank details and indicates if they are claiming an entitlement based on business participation.
Step 8 – Employer specifies the estimated number of employees who will be eligible for the first JobKeeper fortnight (30 March – 12 April) and the second JobKeeper fortnight (13 April – 26 April).
Information for employees impacted by the pandemic can also be found on our website.
Want to know more? Members can contact Optometry Australia's Advantage partner, Optometry Finance Australia (OFA) via info@optometryfinance.com.au for complimentary and confidential assistance. Please provide your Optometry Australia member number with your query.
Filed in category:
Coronavirus
,
General news
,
Guidelines & practice notes
,
Member resources
,
Workforce
,
Workplace
Tagged as:
COVID-19
,
Employment
,
Sector changes