Read time:

1:30min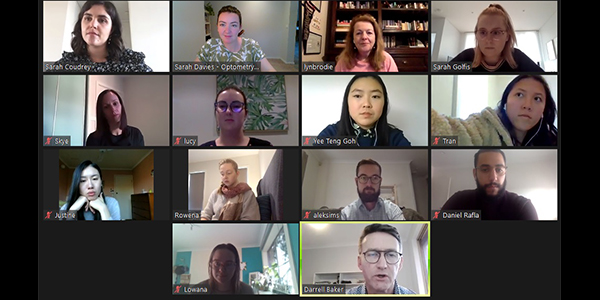 ECO and Optometry Australia representatives in the online Think Tank
By Helen Carter
Journalist
Optometry Australia's fifth annual ECO Think Tank has identified supporting the mental health and wellbeing of early career optometrists as a key priority.
This will be a focus for state ECO committees moving through the rest of 2020 and into 2021.
The 2020 ECO Think Tank, attended by representatives of state ECO Committees from around the country and held online for the first time in Zoom sessions in July and August, also discussed the impact of COVID-19 on Australia's early career optometrists, who are practitioners within their first 10 years of graduation.
The ten delegates representing all state ECO Committees were:
From Queensland/NT, Sarah Coudrey (chair) and Justine Chuang;
From Tasmania, Lucy Cochrane and Thanh Tran Dang;
From WA, Sarah Golfis and Yee Teng Goh;
From NSW/ACT, Lowana Littlechild and Daniel Rafla;
From Victoria/SA, Rowena Fuller and Alek Sims
The sessions heard that COVID-19 had presented a range of challenges for mental and physical wellbeing among the optometry profession, including the ECO community.
Optometry Australia's Policy and Advocacy Manager Sarah Davies said it was clear that a key concern was supporting the emotional and mental health and wellbeing of ECOs nationally.
'Think Tank representatives discussed that there was an important role for continuing education and support in this space for all optometrists, but particularly ECOs, with a focus on the idea that prevention is the best cure,' she said.
'Discussion noted that there is room to build on recent work and initiatives in this area by ECO committees, state divisions and Optometry Australia. This will be a focus for committees moving through the rest of 2020 and into 2021.'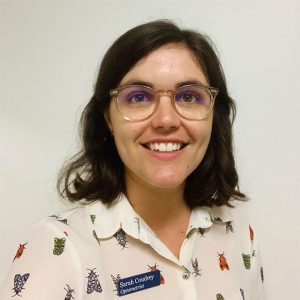 Chair of the Think Tank, Sarah Coudrey 
Sarah Coudrey from the Queensland/Northern Territory ECO Committee, who chaired the Think Tank, said: 'The Think Tank generated insightful commentary from Early Career Optometrists around the country and provided perspective on burnout and the difficulty facing practice under the COVID pandemic.
'Many optometrists are facing similar concerns about what their future within the profession will look like and burnout is a significant threat to our future profession.
'Our feedback will hopefully assist with support from Optometry Australia targeting the mental health burden that early career optometrists face and brace our profession for an uncertain future.'
Colleague Rowena Fuller from the Victorian/South Australian ECO Committee added: 'For 2020, it was particularly important that we had these conversations, as although many optometrists have been impacted by the coronavirus situation it was evident that our early career members have been a particularly vulnerable group.
'We were able to address concerns around mental health and scope of practice in particular and make recommendations to Optometry Australia that will hopefully help our early career members move forwards through these unusual circumstances.'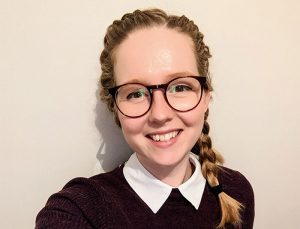 Rowena Fuller
An Optometry Australia survey of members, including ECOs, in May/June 2020 found that nearly half, or 46 per cent, of respondents were anxious about their future as an optometrist.
Overall, 89 per cent of practice owners/self-employed optometrists experienced revenue decreases of 30 per cent or more in April 2020 and the sector experienced significant financial loss.
While 94 per cent of employees/self-employed members cited that they had changes made to their employment, 87 per cent of these applied for some form of Government support in April 2020 as a result of COVID-19.
Primary and tertiary health settings
Opportunities to integrate optometry further into primary and tertiary health settings were also discussed and the cohort identified opportunities for supporting expansion of practice scope and telehealth.
'ECOs are keen to see the profession leveraging opportunities to increase optometry involvement in hospitals and community health settings, improving public awareness of the role optometrists can play in a good general health regimen, streamlining patient pathways and reducing load on ophthalmology in public hospitals,' Ms Davies said.
Optometry Australia National CEO Lyn Brodie and President Darrell Baker gave an update on the organisation's activities in 2019-2020, including supporting members during the COVID-19 pandemic by providing them with an unprecedented level of support and continuing to leverage disruptions towards embedding Optometry 2040 through the Resilient Futures Strategy in Action program.
They congratulated ECO Committee representatives on their commitment to coming together at such a tumultuous and challenging time.
'We are committed to investing in our ECO cohort, as we recognise the enormous contribution they are making to the organisation and the profession more broadly,' Mr Baker said. 'Being the future of our profession, their input towards the shaping of our progression towards 2040 is invaluable.
'I am always inspired when I join them at the annual Think Tank and admire their commitment, especially during COVID. We know ECOs have been doing it hard and yet they have been willing to commit time and energy to ensure they can support their peers.'
Engaged and passionate
National Policy Manager Skye Cappuccio, who also attended, said: 'ECO Committees are engaged and passionate about their profession and it's important for Optometry Australia and state divisions to work with and support the Committees to ensure they are being heard.'
Delegates presented state division reports, reported on 2019-2020 activities and spoke about learnings and future plans.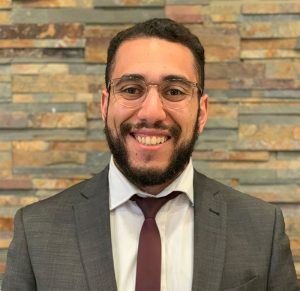 Daniel Rafla 
Daniel Rafla from the Optometry NSW/ACT ECO Committee said: 'Being able to meet with other like-minded early career optometrists, who are taking the initiative to instigate the kind of changes that benefit the future of the industry is quite an amazing experience.
'The discussions we have today to address the concerns of early career optometrists at our respective state level are the kind of conversations that propel the profession in the right direction.'
ECO Chair, Sarah Coudrey added: 'Each attendee was able to provide thoughtful and thought-provoking commentary that allowed us to see how similar we are, but also highlighted the individual concerns that may have otherwise gone unnoticed.'
Rowena Fuller said: 'Having a Think Tank for our Early Career Committees  is invaluable in allowing us to discuss the common concerns and goals of early career optometrists nationwide.
'As a group newer to our chosen career we often have a different perspective on how optometry should be shaped and viewed in the future, with the Think Tank allowing us to ensure this voice is heard amongst Optometry Australia's practices and policies.'
Importance of ECO committees
Ms Davies said activity updates they shared showed continued effort nationally to maintain ECO committees as a key resource for early career optometrists.
'In particular, ECO committees focus on organising events and activities tailored to ECOs including CPD, social events and engaging with student cohorts. Sharing these updates enables ECO committees to network nationally, share their learnings and pool resources or contacts,' she said.
'The Think Tank provides an opportunity for ECO Committee representatives to raise issues of national or common significance, and present a united voice to advocate for action, ensuring the perspectives of ECOs inform Optometry Australia's projects and policy initiatives.
'For these reasons, there is a strong commitment from all ECO committees to maintain a dialogue with each other at a national level, and with Optometry Australia.'
Filed in category:
ECOs & students
,
Workforce
Tagged as:
ECOs
,
Future
,
Leadership