Read time:

1:30min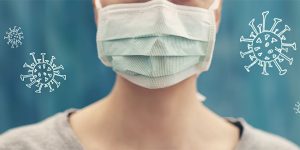 As COVID-19 restrictions ease in some parts of Australia, it's back to business as usual for many optometrists. A lot of us will be looking forward to resuming full-time hours and returning to some sort of normality. But what happens when 'business as usual' is actually catching up on several months worth of recalls, a back-log of (not so) patiently-waiting-to-be-seen patients, and pressure from higher management to meet performance indicators and make up for lost time?
Acyel Al-Alosi and Lowana Littlechild of the Regional Engagement Sub-Committee of ECONA, the Early Career Optometrists arm of Optometry NSW/ACT, have brainstormed some important points to consider as we jump back in at full speed:
1. SLEEP
While basic and cliche, this is 100% necessary. Catching those precious zzz's is important for both physical and mental health, along with productivity. According to the Sleep Health Foundation, adults between 18-64 years should aim for 7-9 hours sleep each night. 
2. KEEP UP THOSE NEW HOBBIES
Many of us developed a new hobby or skill during lockdown. Did you take up drawing or painting? Gardening? Running? Unicycle riding? Extreme ironing? (The last one is seriously worth a google). Whatever you may have started, don't stop! Going back to full-time work doesn't mean your new hobbies and skills have to be left by the way-side. They can be a great way to wind-down in your time away from work. 
3. KEEP CALM AND ACCEPT UNCERTAINTY
Unfortunately, the new world we live in will be full of uncertainty and unknowns – at least for the foreseeable future. Take these new challenges in your stride and use them as a tool for professional and personal growth.  
Each day the general community is learning to deal with the new normal – social distancing, border closures and face masks. Optometry has also made adaptations and tried to assimilate with this new way of life. We now have more access to Telehealth and Telehealth Medicare codes. Most of our patients have experienced Telehealth with their general practitioners and other allied health professionals. Optometry Australia has created an updated and comprehensive Clinical Practice Guide for Telehealth  which can help you explore this growing area of healthcare. 
Looking towards the positives of certain new COVID-19 mandates can also help with accepting uncertainty. For example, masks have become a great addition to our workplace as it allows us to spend less time on our makeup routines!
4. MAINTAIN TEAM BUILDING AND HEALTHY WORK RELATIONSHIPS
Sure, we may not be able to do the same fun work dinners and nights out together – but it's still important to maintain a healthy work environment and boost team morale. This is crucial to productivity and overall work satisfaction. You could try setting aside a day per week for someone to bring lunch or baked goods to share (food=life). Or something as simple as a good meme to the group work chat also never disappoints! 
5. COMMUNICATE
Following on from healthy work relationships, it is crucial that you are on the same page with other practice staff. The influx of overdue recalls on top of the regular thrum of emergencies and walk-ins means that everyone will have to be adaptable. Think about your appointment book and triaging process and how it can best be tailored to meet the patient needs while still allowing good hygiene procedures and social distancing. Be open in your conversations, thoughts and concerns around how this patient  flow can and should best be managed.  Good diary management can include strategies as simple as blocking off an appointment or two each day specifically for walk-ins or emergencies.  Break times don't have to be traditional one-hour lunches, but they do have to happen! 
6. LOOK OUT FOR YOUR FRIENDS
One of the positives of the global pandemic and world-wide shutdown has been the creative ways of connecting we have managed to develop. Despite social distancing restrictions, there are still plenty of ways to communicate online including Zoom and FaceTime. A Zoom dinner date with friends can be done in the comfort of your home – you can wear your PJs and a glass of wine is much cheaper than restaurant prices! 
You can also redefine game night by utilising the online versions of Word with Friends and Uno. And if you are dying to have that movie/TV binge with your friends in the era of social distancing, consider using apps such as Rave where you can watch movies and TV shows at the same time and continue to interact online.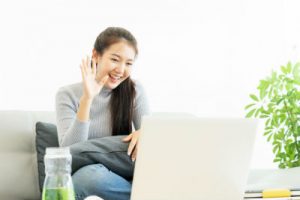 If you notice a friend or colleague seems out of sorts, ask RUOK.  It's useful to phrase your comment around how you've noticed a change in them: "You don't seem quite yourself lately – how are you going?" is a good way to start a conversation.
7. LOOK AFTER YOU – IT'S OK NOT TO BE OK 
The world is a stressful place at the moment. Add to this heightened stress in the work environment and it is completely understandable many of us will go through periods feeling fatigued or burnt-out. 
Try and keep a regular exercise schedule and maintain a good diet. And if you are ever feeling down, speak to friends or family, or make an appointment to see your GP. The staff at Optometry NSW/ACT are always available to answer any questions you may have and provide support. 
Other sources of help may include your practices' Employee Assistance Program (EAP) which can provide counselling on a wide range of issues including financial advice. To find out if you have access to an EAP just ask your employer. 
If you feel like you're not coping, ask your GP for a Mental Health Care Plan. This is something they will be happy to discuss with you. It means you can get a Medicare rebate on five sessions with a psychologist – which may be just what you need to get things back on track. 
Optometry NSW/ACT has just launched 'The Resilience Box', a platform to support your mental health across a range of resources including videos and podcasts. 
If podcasts are your thing, check out Optometry Talks (Series 2), which deals with mental health support. There is also Beyond Blue and other organisations that can provide mental health counselling. 
Some of our favourite apps  that also aim to help with mental and physical well-being include:
Headspace – Guided Mediation and Mindfulness 

Beyond Blue – The Check-In 

Reach Out – Australia – Recharge 
Optometry NSW/ACT together with Optometry Australia is here to support you through this difficult time. Together we will get through it.
About the Authors

"As an early graduate optometrist working in a regional area, I am excited to be part of ECONA Regional Sub-committee. It is an opportunity to discuss with like-minded individuals on the issues that regional optometrists face and how these issues can be solved. My hope that my engagement with ECONA will bring better community awareness of the optometrist role as well as encourage regional optometrists and other health professionals to co-manage to provide the best clinical care to our patients." 
Acyel Al-Alosi – ECONA Regional Engagement Sub-Committee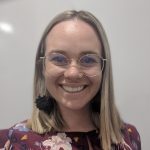 "I am excited for the opportunity to contribute to the ECONA committee. As a young optometrist practicing in a rural area, I am passionate about ensuring that the voices of optometrists like me are heard, and that everyone within the profession is well supported by the association regardless of geographic location. I want to ensure that optometrists remain an integral and respected member of the allied health community in NSW and Australia."  
Lowana Littlechild – Co-chair of ECONA Regional Engagement Sub-Committee
Filed in category:
Coronavirus
,
General news
,
Member resources
,
Workforce
,
Workplace