Read time:

1:30min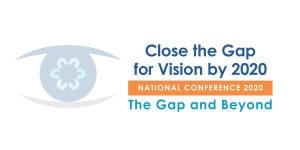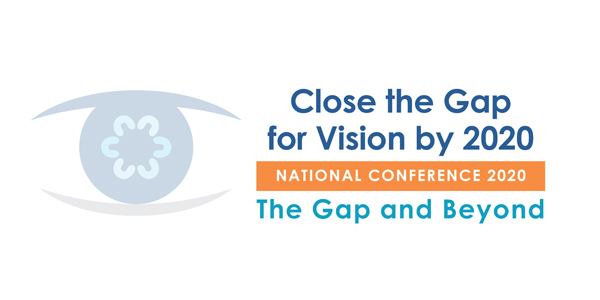 LATEST UPDATE ABOUT THE CONFERENCE:
Optometry Australia is delighted to invite optometrists attending the Close the Gap for Vision by 2020: The Gap and Beyond National Conference 2020 to join our CEO, Ms Lyn Brodie and members of our Member Support and Optometry Advancement team at a networking event prior to the conference commencement. The aim of the event is to give all optometrists attending the conference the opportunity to meet and catch up with colleagues working in Aboriginal and Torres Strait Islander eye health across Australia.
When and where? Apoteca Bar and Restaurant, 118 Hindley St, Adelaide from 6.30pm to 7:30pm local time (Tuesday 17 March 2020). Refreshments and canapes will be provided.
RSVPs are essential. To advise us if you can attend, or for any queries, email Sarah Davies, Policy and Advocacy Manager at policy@optometry.org.au by close of business, Monday 9 March 2020.
************************************************************************************************
There are only a few days left for early career optometrists to apply for a bursary to support their attendance at the Close the Gap for Vision by 2020: The Gap and Beyond National Conference 2020 in Adelaide on Wednesday 18 and Thursday 19 March 2020.
Optometry Australia's Acting Communications Manager, Natanael Bloch, interviewed Stephanie Callisto and José Estevez, the recipients of last year's bursaries who attended the conference in 2019.
If, like them, you would like to attend the conference in 2020, email an expression of interest outlining your reason for wanting to attend and any experience to date in Aboriginal and Torres Strait Islander health to policy@optometry.org.au by 31 January 2020. Successful applicants will be advised mid-February 2020.
Could you introduce yourself?
Stephanie: I am currently working at Gulf and Ranges Optometrists in Port Augusta, South Australia. I graduated in 2018 and have a keen interest in remote and rural health, especially Aboriginal and Torres Strait Islander eye health. As part of my position, I have travelled to nine outreach locations through the Visiting Optometrists Scheme as well as local nursing homes and hospital visits. I thoroughly enjoy optometry but will always find time for a run and good food!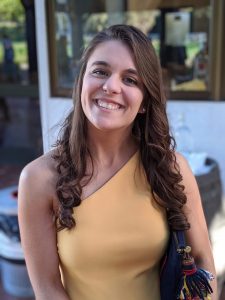 José: I am an optometrist currently undertaking my PhD through Flinders University and the South Australian Health and Medical Research Institute (SAHMRI). I graduated from Flinders University in 2015 and remain a visiting lecturer in the optometry school. I also have experience as a visiting clinician, regularly travelling to 10 remote Indigenous communities across South Australia through the Visiting Optometrists Scheme.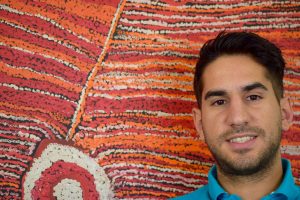 What interests you about Aboriginal and Torres Strait Islander eye health?
Stephanie: I have always been a keen advocate for those who do not have access to health care and firmly believe everyone has the right to access high quality health care no matter their circumstance or location. I have always sought out opportunities throughout my degree and career to work in regional areas and was proud to be selected to be a part of the Judy Glover Memorial Scholarship program working in clinics in the Kimberley. This is where I experienced first-hand both the incredible culture and the significant disadvantages Aboriginal and Torres Strait Islander people face leading me to commit myself to improving the eye health care they receive.
José: I studied a health degree to improve the health of priority populations and have always been interested in promoting Indigenous health. My passion for Indigenous and remote health was evident very early on as an optometry student when I elected three remote areas as placement locations (20 weeks total). My work within SAHMRI has since given me the opportunity to develop extensive community connections and I spend 100% of my research and clinical time engaging directly with Indigenous Australians, communities and health services. I have a strong appreciation of the barriers to care and the fragilities of a health system in development.
What were the highlights of Close the Gap for Vision by 2020: National Conference 2019?
Stephanie: Some of the many highlights included:
Meeting and being inspired by passionate and like-minded individuals who are paving the way for young health care professionals to close the gap for vision.
Hearing the personal stories of the presenters which showed the very real advances being made as a whole multidisciplinary health care team.
Working in teams during the workshops to collaborate on different ideas and strategies to improve eye health in Aboriginal people.
We also passed the Alice Springs Declaration 2019 during the conference itself, something I had never seen done before and proved the commitment to improving health care.
José: The Close the Gap for Vision by 2020: National Conference 2019 was a conference not like any other I have ever gone to. It was a conference that was filled with inspirations, honesty and a sense of community and togetherness. The take home message for me was self-determination! Other conferences are very heavy on scientific jargon, and while this had excellent science embedded throughout, it was at a level that was meaningful to Indigenous people and their communities, and not just for the sake of it. There were many excellent talks throughout, importantly a number delivered by people on the ground delivering services, which gave a deep understanding of the logistics of delivering eye health programs in real world settings.
Why would you encourage other ECOs to apply for the Optometry Australia bursaries?
Stephanie: This is a unique opportunity to learn the most up to date research, hear about incredible initiatives and have fun doing it. The attendees of this conference were incredible people with amazing stories, who all genuinely want to improve the current systems in place for Aboriginal and Torres Strait Islander people. I grasped a better understanding of the multidisciplinary roles within the Indigenous health-care sector and how they integrate. I walked away from the conference with a fresh perspective, new contacts and inspiration to close the gap for vision by 2020 and would highly recommend the conference.
José: As mentioned previously, this Indigenous eye health conference is completely different to any other conference you will ever attend. You will come away with new inspirations, ideas and innovations that you can implement not only in your care of Aboriginal and Torres Strait Islander communities but also in your day-to-day practice.
What are your projects for 2020?
Stephanie: In 2020 I hope to continue my impact in local Indigenous communities around Port Augusta and Port Pirie through ensuring access to tertiary care and contribute to research in these areas. I also plan to be a strong advocate for regional and remote health care both for health professionals and Aboriginal and Torres Strait Islander people as an Associate Director on the board of Optometry Victoria/South Australia.
José: 2020 is set to be a busy year as I progress through the 2nd/3rd year of my PhD studies. It will be filled with continual data collection for my PhD program of work, remote eye visits and continuing teaching and mentoring of optometry students.
Filed in category:
CPD, conferences & events
,
ECOs & students
Tagged as:
ECOs
,
Indigenous eye health