Read time:

1:30min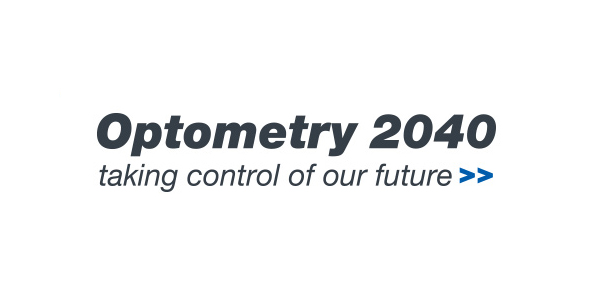 By Helen Carter
Journalist
Optometry Australia is launching a new scholarship program to fund study tours that investigate advancements in optometric clinical and patient management and/or eye health and disease diagnosis.
We are offering scholarships as part of our Looking Outward on Optometric Knowledge (LOOK) scholarship program which provides the opportunity for select Optometry Australia members to take part in an international study tour of the recipient's choice or a group study tour which in 2020, will be to Sydney and New Zealand.
LOOK International Scholarship
The purpose of the LOOK International Scholarship is to support at least one Australian optometrist to investigate optometric advancements internationally that are not yet available, or readily available, in Australia.
Optometry Australia's General Manager, Policy Skye Cappuccio said one or two international scholarships would be offered in 2020, to a maximum of $15,000, enabling the recipient(s) to travel to an international destination or destinations nominated by them.
'We are offering one scholarship (appointed following an application process) for a member to undertake a brief international study tour to a jurisdiction where optometrists have an advanced scope (compared to Australia) or have an advanced role within eye care pathways, to look at the benefits this offers the community, and to share learnings on their return from Australia,' she said.
'This is a learning opportunity for a forward thinker to see how other countries include optometrists in a patients' ocular healthcare journey. It may include visiting private practice, hospitals or community outposts.
'It is an opportunity to investigate global optometry, the scope of optometry and how it is integrated into the healthcare system to further benefit the patient and the community. This is a chance to investigate other healthcare models and ways of delivering eye care, and how the optometrist as a primary eye care practitioner is part of the patients' model of accessing their healthcare.
'It is an opportunity to explore approaches that take maximum advantage of the skill set of optometrists to support patient access, system efficiency and quality health care. The key intent is to bring these learnings back to Australia to share with colleagues and explore potential benefits of their applicability in the Australian context.'
LOOK Local Scholarships for group study tour to Sydney and Auckland
Three LOOK Local scholarships will also be awarded this year to enable recipients to join a four-day study tour for optometrists to Sydney and Auckland from May 18 to 21.
The group will view different models of optometry integration with public health systems and collaborative models with public ophthalmology undertaken by the Centre for Eye Health, Sydney and two Auckland public hospitals.
Ms Cappuccio said: 'In line with our focus on supporting the ongoing evolution of the profession and ensuring community eye care needs are met, we are keen to support innovations that make maximal use of the optometry role in eye care pathways, including within public health systems.
'We are planning this brief study tour to help share innovations amongst those well positioned to foster new approaches.
'We have invited several optometrists well-positioned to influence this space, from across the country, and are also inviting expressions of interest from members excited by this opportunity, to join us.
Three tour places available
'Optometry Australia is inviting applications from members who believe this opportunity would support them to enact change locally, to join this study tour in May,' Ms Cappuccio said.
'This is a learning opportunity for a select few forward thinkers to examine progressive, collaborative care models and see how another country includes optometrists in a patient's ocular healthcare journey.
'Attendees will share their insights and learnings with the broader membership on return.  We are calling for nominations now.'
For further questions about the scholarships contact Optometry Australia's Member Support and Optometry Advancement team on policy@optometry.org.au or 03 9668 8500.
To apply for the LOOK International or LOOK Local Scholarships complete a written application responding to the criteria in the terms and conditions and email it to policy@optometry.org.au by Monday March 9, 2020.
Filed in category:
National & State initiatives
,
Patient care & management
,
Scope of practice
,
Therapeutics
,
Workforce
Tagged as:
Future
,
International
,
Patient management
,
Scope of practice
,
Sector changes
,
Therapeutics