Read time:

1:30min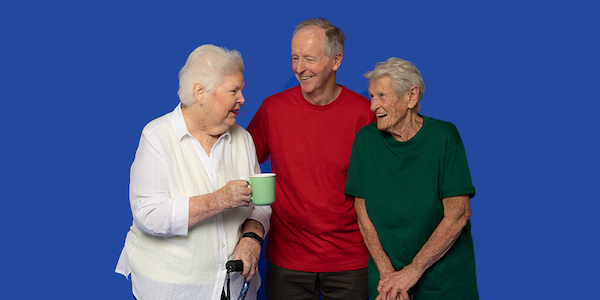 Image: MDFA
This Macular Month, the Macular Disease Foundation Australia (MDFA) is raising awareness of macular disease by advocating for more timely and affordable access to Anti-VEGF treatments.
Anti-VEGF (vascular endothelial growth factor) injections, which are administered by ophthalmologists, are used to treat age-related macular degeneration, diabetic macular oedema and retinal vein occlusion.
Since its introduction 15 years ago, the MDFA says that Anti-VEGF eye injections have revolutionised the management of multiple neovascular macular conditions. The treatment is non-curative, and it is essential that patients maintain regular injections to retain vision.
MDFA CEO Dee Hopkins says the organisation 'looks forward to working with the Government of the 47th Parliament to ensure all Australians have improved access to sight-saving treatment – particularly as our population ages.'
Optometry Australia General Manager, Policy, Skye Cappuccio says the MDFA's campaign to enhance patient access to sight saving treatment is important.
'All Australians should be able to access the timely and affordable eye care and treatment that they need, regardless of their circumstances.
'We recognise there are significant barriers to patients accessing treatment via intravitreal injections, and believe that more effective use of our skilled optometry workforce can help support enhanced patient access.
'We have, and continue to, advocate for funding and support to pilot models that utilise optometrists most effectively to help address unmet need for treatment.'
Macular Awareness Month
Macula Month is MDFA's annual campaign each May to raise awareness of macular disease – Australia's leading cause of blindness and severe vision loss.
MDFA regularly release resources to help health professionals and patients better understand the disease.
For more information on Macular Awareness Month, visit the MDFA website here.
Filed in category:
General news
Tagged as:
Sector changes