Read time:

1:30min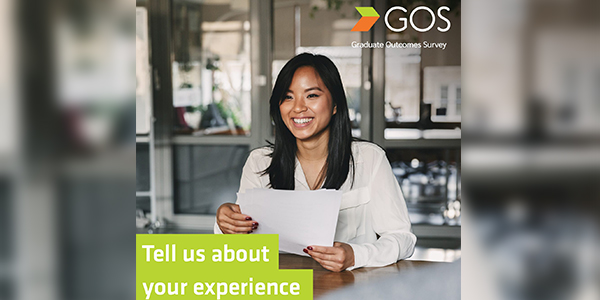 By Optometry Australia
Graduates and employers will again have their say about optometry courses and how well they prepare students for the workplace as part of the 2021 Australian Government's Quality Indicators for Learning and Teaching (QILT) suite of surveys.
Last year, 2020, was the first year that the Optometry Council of Australia and New Zealand (OCANZ) funded the inclusion of questions specifically about optometry education in the QILT graduate outcomes and employer satisfaction surveys.
All graduates in Australia are asked to complete the graduate outcomes survey four to six months after they have completed their course and the feedback obtained is used to improve course development and outcomes for students—focussing on work readiness. There are three data collections each year in February, May and November.
Feedback from graduates in 2020 about optometry courses was positive as was the response rate.
OCANZ will continue to fund optometry-specific questions in the surveys over the next several years to ensure sufficient, year-on-year data is available to support course development and to position emerging patient needs at the centre of course design.
The surveys are delivered by the Social Research Centre and strict privacy and confidentiality guidelines are followed.
The 2021 survey process will commence in April/May and will, as in 2020, be administered in two parts. The first will focus on feedback from graduates, and the second on employers' views.
Graduates will be asked questions about their study experience and the extent to which their course prepared them for the workplace.
If nominated by graduates, employers will be invited to comment on:
the skills and attributes needed in contemporary optometry practice
how well higher education is preparing graduates for the workforce; and
the employment pathways graduates take after completing their studies.
OCANZ Chair, Professor Alex Gentle, explained the overall aim of the surveys.
'It's important to understand that the surveys are about courses and training, not about assessing individual graduates, providers or employers,' he said.
From the point of view employers, Peter Murphy, Luxottica's Director of Eye Care and Community added: 'As major employers in optometry, Luxottica welcomes the feedback the surveys will provide.
'They can only improve the quality of education and training and consequently, raise the work readiness of optometrists as they enter the profession. This clearly benefits employers, but most importantly, it benefits our patients who will ultimately receive even better eye health care'.
Our CEO Lyn Brodie reinforced the value of employer feedback saying: 'Assessment from employers on graduate optometrists' readiness to practise is vital to ensure the highest standards in the provision of eye health care to the community.'
Further information about the surveys is available at https://ocanz.org/accreditation/graduate-outcomes
Filed in category:
ECOs & students
,
General news
,
Sector news
,
Workforce
,
Workplace
Tagged as:
Employment
,
Future
,
Students