Read time:

1:30min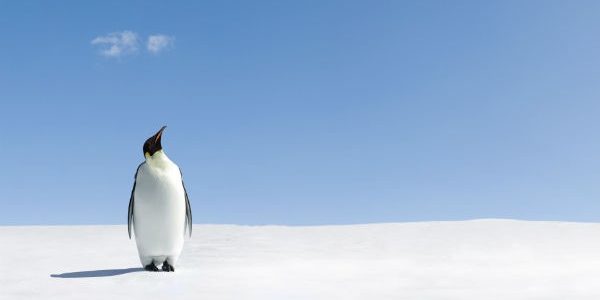 If you're on a break from your optometry career, this post is ESSENTIAL reading. There are a few key pieces of information you must have to avoid the pitfalls of discontinued OBA registration or professional indemnity insurance. And the problem is that many optometrists are not aware of them.
Who takes a career break?
Increasingly, the modern optometrist is a versatile creature. With a skew towards women in the profession in recent years, we are seeing a trend to take a period of parental leave, usually starting about 5-10 years into your career.  And there are plenty of new dads taking parental leave too. Other reasons to take a career break include travel, study, or caring for a parent. But there are some time-out pitfalls to avoid.
'I don't mind doing supervised practice' (said no optometrist, ever…)
You may question the need for maintaining continuity of  registration with the Optometry Board of Australia (OBA), especially if you're finding it difficult to meet the board's Recency of Practice standard. The Recency of Practice standard MUST still be met throughout your career break if you wish to maintain your registration.
This means you must complete 450 hours of optometry-related work within the three years prior to renewal.  This doesn't have to be in a block. You can divide it up any way you like over the three years. Some options include a 12-week full-time block, or approximately a half-day a week over the course of three years.
If you choose to discontinue your OBA registration (or go onto non-practicing registration), if and when you DO return to general registration, you will still have to meet the standard.
If the period from when you last practiced to when you renew with the OBA exceeds three years (even by a day), then you'll need to submit a 'return to practice plan' to the Optometry Board (OBA) for consideration. Each plan is considered by the Board.
Note that even if you are not therapeutically endorsed prior to lapsing your registration, you will have to be therapeutically endorsed to resume registration / practice.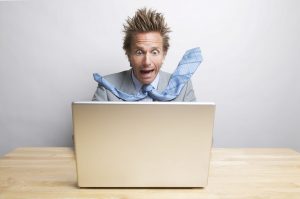 (NOTE: this is general commentary; call Optometry NSWACT / Optometry Australia (OA) to discuss your particular circumstances).
Your professional family
The supervision guidelines for optometrists document has lots of information but it's hard to know where to start. That's where your professional body comes in. We can assist you in preparing an appropriate plan. We can also assist you with maintaining recency of practice requirements during your career break.
PII – Are you insured?
You could literally lose your house over an uninsured claim. While the incident may have occurred when you were working and insured, what matters is your insurance AT THE TIME THE CLAIM IS MADE – which can be years later.
Professional indemnity insurance is a legal requirement for all Board-registered optometrists. You may have PII from your membership with Optometry NSW/ACT (or any division of Optometry Australia), or private insurance, or you may be insured through your employer. Whichever way, it must be continuous throughout your career (and afterwards). You can have a claim made against you up to seven years after the event (and even longer if the claimant is a child). So, it's not enough to be covered by PII while you're working; you must maintain the insurance throughout your career break.
What is run-off insurance cover and why do I need it?
Run-off cover is insurance that continues to cover you, after you stop practising, for claims made against you arising from acts, errors or omissions that happened prior to taking a break (i.e., while you were still practising).  You generally don't pay a premium, but you're still covered.
Note, this only covers you while you are on a complete break from practice – not seeing any patients.
How do you protect yourself?
It's easy. Ensure you have continuous PII throughout your career, including run-off insurance throughout any career breaks and after you retire.
If you're a member of Optometry NSW/ACT (or any division of Optometry Australia), our PII policy provides continuous cover.  If you maintain your membership throughout your career break you can rest assured that, not only are you fully insured under our Professional Indemnity policy, you will also have our full support and expertise in the event of a claim. Even if you discontinue your membership in order to take a career break, you will be covered by our run-off cover until you either rejoin as a member or retire (automatic after a number of years).
Provided you are a member at the time you stop working, this run-off cover will apply, even if you later cease to be a member.
Taking a career break and not a member?
If you are NOT a member of one of the state divisions of Optometry Australia, you should ensure that you are covered by Professional Indemnity insurance (or run-off cover) during any career break. Otherwise, you cannot remain registered with the OBA. Not only are you breaching AHPRA regulations, you are fully exposed in the event of a claim against you.
If your insurance is through your employer, make sure you confirm the policy's details and coverage with them before you cease work.
You may need to take out private PII insurance to cover you through your break from practice.
If you're no longer employed and do not have private PII, make absolutely sure that you have adequate run-off cover for your career break or retirement.
And remember, if you only have run-off professional indemnity insurance cover, do not see any patients, even as a one-off.
Ongoing support
Optometry NSW/ACT exists to support, protect and represent the optometrists who become our members.  We don't care where you work or who you work for; anytime you need support, we're your professional family.
Take home points
You must meet the recency of practice standard to remain registered as an optometrist with OBA. This means you have worked 450 hours in optometry-related work (not necessarily clinical) within the three years prior to renewal of your registration.
If you don't meet the recency of practice standard, you will have to satisfy the OBA that you are qualified to return to work. This may involve a period of supervised practice as well as other conditions.
To be covered in the event of a claim against you, you must be covered by professional indemnity insurance (or adequate run-off cover) at the time the claim is lodged (and not just at the time you saw the patient).
Professional indemnity insurance* must be continuously maintained through your career to ensure you're covered. (*This includes run-off cover for periods when you are not working.)
Optometry NSW/ACT covers all members with PII regardless of whether they are working or on a career break or extended leave.
Optometry NSW/ACT exists for the welfare of its members and can help and support you though any issues with returning to work, maintaining PII or preparing a 'return to work' plan for OBA.
Returning to work after an extended period of leave can be very challenging for optometrists. Finding a sympathetic employer, flexible working hours and juggling work, home life and CPD can be a real challenge. Our mentoring program can provide just support you need.  Have you registered yet?
Filed in category:
General news