Read time:

1:30min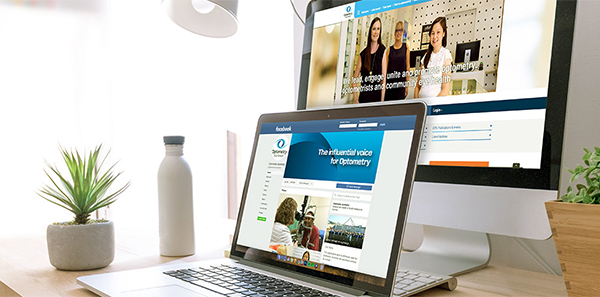 Optometry Australia today launched its new website, making it quicker and easier for members to find information to help them practise optometry.
Most content is restricted to member access, ensuring it supports members with their practice and patient management, career development and education.
The site is fully integrated with national and state content now incorporated throughout the overall site, moving away from the old model where states had their own microsites.
The new website is 100% accessible and optimised for all devices with emphasis on mobile screens.
Members can find state-specific content through a variety of search functions such as via the Latest update section and the CPD and events section
Overarching national and state information, including staff and board member names, annual reports and committees are located under the About us section.
State-specific information is also incorporated within Awards, Publications and Early career optometrists hub.
General Manager, Marketing & Communications, Kerry I'Anson said: 'We reviewed an extensive amount of data including results from member surveys and persistent themes from member calls to develop our content and site structure.
'We also worked with a panel of 31 members, set up numerous working groups, and engaged regularly with state organisations to provide us with on-going feedback throughout the project.
"We conducted an exhaustive search for the right technology partner who could deliver our vision for the website as our digital footprint is complex involving linking several disparate platforms supported by various partners.
'Of critical importance to us was ensuring that the end website enabled single sign on to eliminate the need for members to have multiple passwords and user names to access these various platforms.'
To take a quick tour of the website watch this video
Kerry said that setting up single sign on was the most challenging part of the project, representing a Herculean technology feat which made many prospective web developers walk away from tendering for the site build.
'Fortunately Juuce Creative took on this challenge and they have done a terrific job working with all our suppliers to knit our digital footprint together,' she said. 'The only platform that currently requires a separate sign on is the Pharma CPD module, but this will come in July,'
An extensive search engine optimisation (SEO) project has also been delivered to redirect more than 15,000 pages from the old website to the new website.
'While all content on the new website has been created afresh, SEO was critical for us as the redirection will take people who still may open up old website pages or links, to the relevant new section on the new website. By achieving this, we will maintain our #1 Google ranking when searching for optometry,' Kerry said.
This has been another massive side-project delivered by Brisbane-based Reload Media.
As a result of the #1 Google ranking, the site – located at optometry.org.au – attracts high volume consumer traffic and Find an optometrist searches.
Optometry Australia recognised that it needed to respect this consumer traffic. Hence, the new site has two locations on the homepage to search for an optometrist, and links to the Good vision for life website which is packed with consumer eye health information.
Other major features of Phase One of the website include:

Content – More than 80 per cent of content is member-related and accessibly only after logging in. New content features include:

Warm and friendly design – white space, lively colours, warm images – designed to be enticing and to invite further exploration

Images – members feature throughout

Search – advanced Google-search capabilities and multiple search functions to assist members to find information quickly

Menus – multiple menus to help members find information from many different "jump off" point throughout points throughout the site

Intuitive – members can nominate information that they want to see more of, and that will then be served to them, each time they enter the site. Over time the site will also start to understand what   is of interest to individual members and automatically serve that content to them

User tracking – the site supports excellent user behaviour analytics so t we can gain a deeper understanding of what information is of most interest to members and where we might face access  barriers

Events – expanded information on up and coming CPD and events plus a detailed event search function allowing for events to be searched by type, topic, month, location, provider and cost
Additional phases of the website will see new functionality, content and design elements added.
President Darrell Baker said: 'We are excited to launch this new website and are certain it will help make our members' lives easier.
'It is content rich and designed to enable members to have the most relevant information for their practice and clinical management and professional advancement at their fingertips.
'The website aligns perfectly with our strategic plan – it will act as the primary communications platform for us to lead optometry, to have two-way engagement with members and to promote the role of optometrists and optometry to other health professions.'

Photo above: Members feature throughout the website including Margaret Lam, right
Optometry Australia CEO Lyn Brodie agreed that the new and revamped features would assist members now and into the future as they negotiate the changing optometry landscape.
'I would like to congratulate the project team who have worked tirelessly on the website's development over an extended period now. The project delivery was complex involving many technical aspects and the development of hundreds of pages of website content.
'It took sustained effort across the entire federated organisation to deliver and I feel that the end results will deliver excellent value to our members.'
If you have any queries or want to provide feedback on the new website, email: website@optometry.org.au or call Optometry Australia on 03 9668 8500.
Filed in category:
Marketing
,
Member resources
,
National & State initiatives
Tagged as:
Marketing
,
Member services
,
Patient management