Read time:

1:30min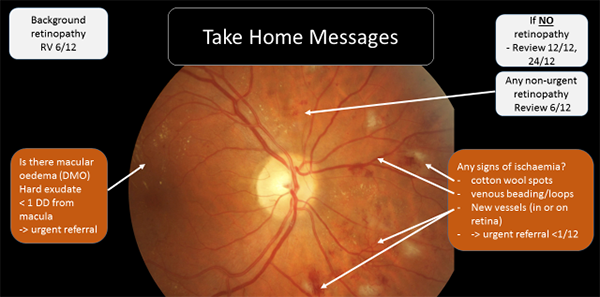 Associate Professor Leo Hartley's take home messages on diabetic retinopathy management
______________________________
By Helen Carter
Journalist
An easy way to categorise diabetic macular oedema is to classify it as hard exudate within one disc diameter of the macula. This makes rapid decision-making easy for the optometrist, Associate Professor Leo Hartley told NQV today.
Professor Hartley spoke on rapid diagnosis of diabetic retinopathy for the busy optometrist at North Queensland Vision at Hilton Cairns on 2 July.
He presented a lecture and quiz to reinforce basic tenets of diabetic retinopathy diagnosis, saying most optometrists knew the topic well.
'The main cause of diabetic blindness is diabetic macular oedema,' he said. 'A rapid way to decide whether to refer is to refer any patient if the hard exudate is within one disc diameter of the macula. Sometimes this can be subtle, so careful examination of fundus photos and dilated fundus examination should be undertaken.'
Professor Hartley said the other reason to refer was retinal ischaemia. This was defined by the presence of cotton wool spots, venous beading, new vessels either in the retina (intraretinal microvascular abnormalities) or on the retina (neovascularisation elsewhere or neovascularisation of the optic disc) and pre-retinal haemorrhages.
'The usual referral times for these are less than four weeks,' Professor Hartley said. 'Because optometrists are not treating diabetic retinopathy, they have the luxury of referring early by using these easy-to-recall rules of thumb.'
If no retinopathy exists, review in one to two years, depending on risk factors, he advised, and for background retinopathy and non-urgent retinopathy, review in six months.
Professor Hartley has an optometry practice with his brother Mark, locums as a GP, and lectures final-year University of Melbourne optometry students on the integration between optometry and medicine, as well as conducting research at Townsville Hospital and the University of the Sunshine Coast. He also volunteers as a doctor and optometrist in Vanuatu.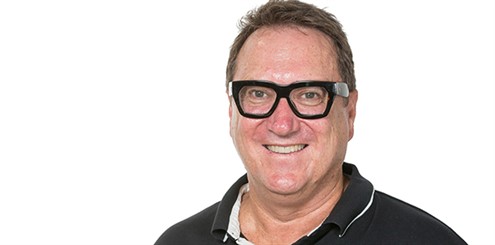 Associate Professor Leo Hartley
Filed in category:
CPD, conferences & events
,
National & State initiatives
,
Research & surveys
Tagged as:
Diabetes
,
Other eye diseases