Read time:

1:30min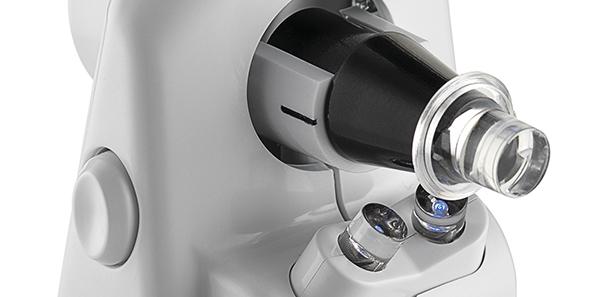 Tonometer probes are the most common item in the consulting room to regularly come into contact with mucous membranes and tears of patients
______________________________
By Helen Carter
Journalist
Infection control guidelines for Australian optometrists have been revised and updated for the first time in a decade.
The guidelines aim to help optometrists reduce the risk of transmission of infectious ocular conditions and other infections to and from patients and staff, from contaminated equipment or personal contact in optometry practices.
Optometry Australia has endorsed the revised information entitled Infection control guidelines for optometrists 2016, published online as an Early View paper in the journal of Optometry Australia, Clinical and Experimental Optometry, on 9 June 2017.
The authors of the paper were optometrists: lead author Ka-Yee Lian from EyeQ Optometrists Camberwell, Optometry Victoria director Dr Genevieve Napper, head of the University of New South Wales School of Optometry and Vision Science Professor Fiona Stapleton, and Optometry Australia standards and research advisor Dr Patricia Kiely who is non-practising.
The new guidelines replace previous Infection control guidelines for optometrists 2007. There have been three revisions since the inaugural guidelines were adopted in 1986.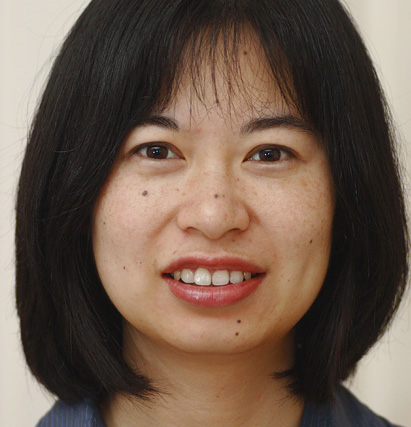 Ka-Yee Lian
Mrs Lian from EyeQ Optometrists Camberwell, told Australian Optometry: 'With the constantly expanding scope of optometric practice and the increased likelihood of optometrists managing patients with infectious eye conditions, it is important for all optometrists to be familiar with these recommendations.'
'The previous guidelines were published nearly 10 years ago so these guidelines aim to ensure that optometrists are kept up to date with the latest information on infection control, reducing the risk of transmission of infection to patients, optometrists and their staff,' Dr Kiely said.
New material mentions Zika virus and Ebola virus, which was recently found in the aqueous humour of a patient who had been successfully treated for Ebola.
It recommends optometrists and practice staff directly involved in patient care be vaccinated against hepatitis B, influenza, pertussis, varicella and measles, mumps and rubella, and says those visiting remote areas or nursing homes may need hepatitis A vaccination.
The guidelines suggest it might be valuable for non-optometric staff to receive influenza vaccination annually to avert lost work time through illness and lessen the risk of spreading influenza to other staff members and patients.
They suggest optometrists educate patients about infection control procedures in topical drug administration, contact lens wear and the safe use of eye make-up.
The authors revised recommendations on disinfection, sterilisation and reprocessing procedures for instrumentation and other equipment used in optometric practice, and personal infection control measures to be undertaken by staff.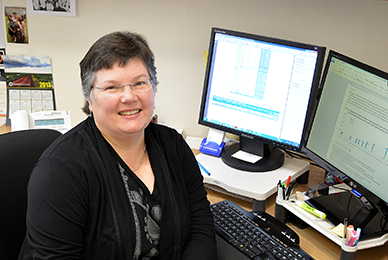 Dr Patricia Kiely
Risk factors
They reviewed information from peer-reviewed journal articles, guidelines from professional societies and government health department and other websites, plus instructions from equipment manufacturers. They used this information to determine infection risk factors in optometric practice.
The guidelines advise optometrists and optometric practice staff to adopt measures to minimise the risk of transmission of infection. These include appropriate hand-washing, staff vaccination, single use instruments and equipment, appropriate disposal of waste, appropriate methods of reprocessing where items are reused, routine employment of standard infection control precautions and application of more rigorous procedures for people known to be infected or immune-suppressed such as those with AIDS, undergoing chemotherapy or who have recently had an organ transplant.
New information
'There is a new table on levels of disinfection according to type of micro-organism. The table on recommended cleaning and disinfection procedures has been updated, including additional instruments such as Mastrota paddle and ultrasound pachymeter,' Dr Kiely said.
'Optometrists should be alert to new guidelines issued by the Australian Government Department of Health regarding diseases, such as pandemic influenza, Zika virus or Ebola. We added a section on Ebola due to a recent report of the detection of viable Ebola virus in the aqueous humour of a patient with successfully treated Ebola virus disease.
'We discussed alternatives to the use of gloves where there are concerns about touching potentially infected surfaces. Finger cots, which may be sterile or non-sterile, or no-touch techniques using cotton-tipped applicators can be used instead of gloves but it is at the discretion of the optometrist.
'We provided information for interest about the relevance to optometry of the Bare below the elbows policy, where hand hygiene is improved when hands and forearms are free of jewellery and sleeves are above the elbow, she said.
'NHMRC guidelines recommend that nail polish, if worn, should not be chipped and should be removed every four days.
'We also added, for information, although no recommendations were made for optometry because the study was from a large teaching hospital, that white coats, long sleeves and items of clothing not regularly laundered such as jumpers, suit jackets, ties and so on can be routes for patient to patient transmission of pathogens such as Staphylococcus aureus.
Filed in category:
Guidelines & practice notes
,
Member resources
,
Members & member initiatives
,
Practice equipment
Tagged as:
Other eye diseases
,
Practice equipment
,
Scope of practice