Read time:

1:30min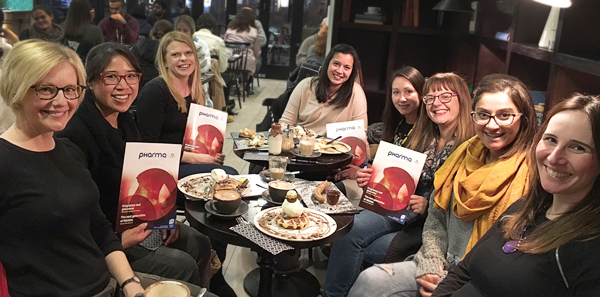 (L-R) Leanne Rochow, Aimee Patten, Katherine Landrigan, Karen Hawkes, Anita Brand,
Rachel Holden, Nisha Garcha and Loucia Calder
______________________________
By Jeff Megahan
Features Editor
Members of Optometry South Australia Mums and Bubs Hub held a 'Pharma and Dessert night', where they shared hot chocolate, waffles and ice-cream as they read Optometry Australia's June Pharma magazine and earned 6 CPD points.
Eight optometrist mothers attended the event at the St Louis House of Fine Ice Cream and Dessert on 29 June.
Hub facilitator Aimee Pattern said that it could be hard sometimes to get out and do some face-to-face CPD when you had small children to put to bed. 'There was value in getting together a group of optom mums with young kids, to chat about everything from the contents of Pharma and the joys of parenting, to general optometry talk.'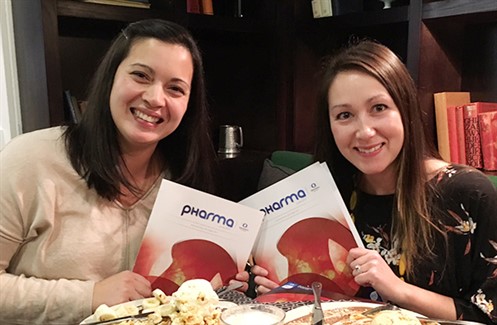 Karen Hawkes and Anita Brand
South Australia's Mums and Bubs Hub was established in 2014, to enable mothers who are optometrists to gather for informal, confidential discussions about optometry and motherhood. Since its start, the mothers have grown closer, sharing advice on parenting, optometry and how to sustain a rewarding work-life balance.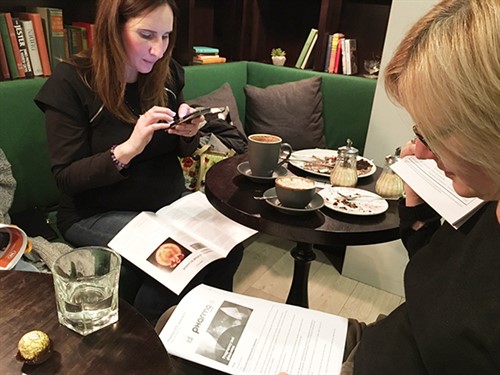 Loucia Calder and Leanne Rochow
By the end of the Pharma and Dessert night, the women had earned their CPD points and discovered that it was a very enjoyable way to do it. 'This was one of the most fun get togethers we have had,' Aimee said. 'Time got away from us and before we knew it, it was 11:00 pm.'
All Optometry South Australia members, mothers and fathers, are welcome to join the hub and can contact Aimee Patton at aimee@tenderness.org.
Filed in category:
CPD, conferences & events
,
Members & member initiatives
Tagged as:
Leadership
,
Pharma