Read time:

1:30min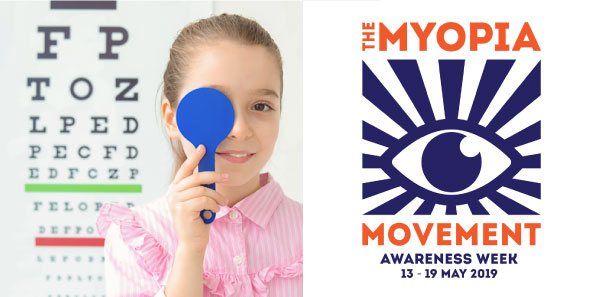 By Helen Carter
Journalist
A child myopia working group has formed which aims to set a recommended standard of care for child myopia management to slow progression in children.
It coincides with the release today of a new report during Myopia Awareness Week which reveals that myopia is a looming public health crisis for Australian children, most parents don't know what myopia is and one-third of children have never been to an optometrist for an eye examination.
The Australia and New Zealand Child Myopia Report – A Focus on Future Management  brings together the latest evidence-based data to better understand the issue.
It is being launched by the newly established Australia and New Zealand Child Myopia Working Group, a collaboration of leading optometrists and ophthalmologists which aims to drive fundamental change in the management of paediatric myopia.
The group and the report have been enabled by CooperVision Australia and New Zealand.
Professional Services Manager, CooperVision ANZ, Joe Tanner, said: 'The potential for future vision loss is alarming, so initiatives that highlight the rise of child myopia are an important step in reducing its prevalence and impact.
'The newly established Child Myopia Working Group is an important initiative which aims to set a recommended standard of care for child myopia management in order to slow progression of myopia in children.
'We would recommend a shift from not only correcting vision but to also include a discussion with parents that explains what myopia is, lifestyle factors that can impact myopia, the increased risks to long-term ocular health that myopia brings, and the available approaches that can be used to treat myopia and slow its progression.'
While there are several recognised treatment options with more being developed and all are available to optometry and in regular use, the group wants to encourage more optometrists to establish myopia management within their practices. According to Brien Holden Vision Institute, 83 per cent of eye care professionals still correct myopia with single vision distance spectacles.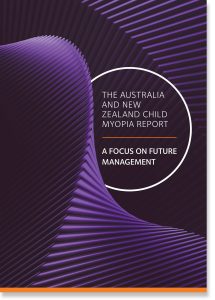 The report includes results of a survey of 1,003 parents of children aged 0 to 18.
Chief Clinical Officer of Optometry Australia and a member of the working group, Luke Arundel, said: 'Myopia is rapidly becoming a serious public health concern in Australia, yet this survey shows that 65 per cent of Australian parents, with children 0-17 years old, do not know what myopia is, and only 12 per cent recognise the health risk that their children might develop later in life from child myopia.
'This is of significant concern given that high myopia is also associated with comorbidities including retinal detachment, glaucoma, cataracts and myopic maculopathy. The risk of developing any of these conditions increases along with any increase in myopia.'
Mr Arundel said one reason for the increase in prevalence of high myopia was that onset of myopia was occurring earlier in life. In 1983, typical onset was about 11 years of age but in 2000, it was just eight.
Key statistics from the report include:
76 per cent of parents of children under 12 believe glasses are the best course of action if a primary school child is diagnosed with myopia but there are many treatment options that should be discussed.
Almost half (49%) of Australian parents of children aged 17 and under don't know what causes myopia.
Only 12 per cent of parents know of lifestyle factors that impact on child myopia (low levels of outdoor activity, low levels of light exposure, prolonged near tasks such as reading and gaming on portable devices).
31 per cent of Australian children (17 years and under) have never been to an optometrist to have an eye examination.
44 per cent of children have not been to an optometrist to have an eye examination before their ninth birthday.
Apart from Mr Arundel, other optometrist members of the working group are Chair and Head of the School of Optometry and Vision Science, UNSW, Professor Fiona Stapleton, Cornea and Contact Lens Society of Australia National President, Margaret Lam, Board Member of the New Zealand Association of Optometrists Andrew Sangster, and Cornea and Contact Lens Society of New Zealand President Jagrut Lallu. Ophthalmologist members are paediatric ophthalmologist Dr Loren Rose from Australia and Dr Rasha Altaie from New Zealand.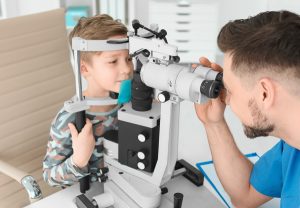 Myopia Week
World Council of Optometry and Brien Holden Vision Institute are collaborating to bring Myopia Awareness Week, 13 – 19 May, 2019. They are inspiring action in caregivers to protect their children's vision and changing the way optometrists understand and treat myopia.
'Myopia Awareness Week is about getting people talking about myopia in homes and optometry practices around the world,' WCO President Dr Scott Mundle said.
Brien Holden Vision Institute CEO Ms Yvette Waddell added: 'There is much happening in research, product development and professional education to meet the myopia challenge but it is critical we engage with those at the frontline – parents, guardians and eye care practitioners – to ensure they have the understanding and tools to protect our children's futures.'
A new study from the institute shows myopia has a $345 billion annual strain on the global economy.
More than 3000 eye care practitioners have taken part in BHVI's managing myopia courses. A new course  starts tomorrow, May 14. UNSW School of Optometry and Vision Science is also offering its first Graduate Certificate in Myopia Management .
For more information about Myopia Awareness Week and The Myopia Movement visit www.myopiamovement.com or social media @MyopiaMovement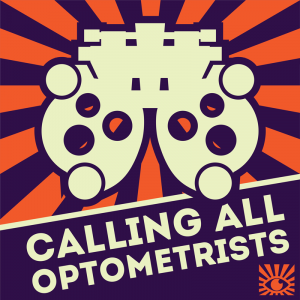 https://www.childmyopia.com/resources/myopia-report/
https://www.brienholdenvision.org/myopia-education-au.html
https://www.optometry.unsw.edu.au/future/graduate-certificate-myopia-management?fbclid=IwAR3pSQBCDC1CuihBXydNkl1hF6QD3hXYLhamGWWKelhwXmirvXbiLGSw2Q0
Filed in category:
CPD, conferences & events
,
General news
,
Patient care & management
Tagged as:
Myopia
,
Patient management
,
Scope of practice
,
Therapeutics