Read time:

1:30min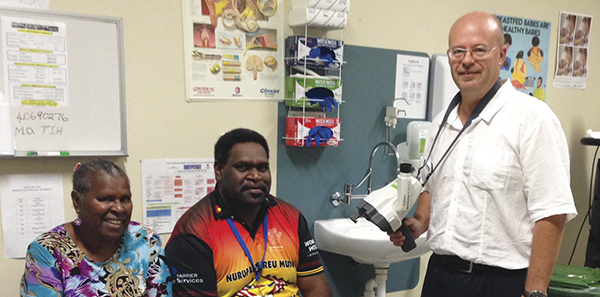 By Rhiannon Riches
Assistant Editor
A united approach in developing a proposal for improved Aboriginal and Torres Strait Islander eye health and vision care has resulted in $6.63 million in federal funding for Vision 2020 Australia.
Assistant Minister for Health, Fiona Nash, announced the funding allocation in Parliament on 16 September.
Vision 2020 Australia chief executive Jennifer Gersbeck said that of the $6.63 million, $4.63 over four years would be directed to co-ordination activities, and up to $1.6 million over two years allocated to eliminating trachoma.
Ms Gersbeck credited the members of Vision 2020's Aboriginal and Torres Strait Islander Committee, which includes Optometry Australia, for their collaborative approach in developing the sector proposal.
'I know the minister was extremely pleased that the sector came together in this unified way and it was this approach that secured the funding commitment,' Ms Gersbeck said.
Ms Nash said in a media statement that more needed to be done to promote Indigenous eye health, close the gap and eliminate trachoma.
'I would like to congratulate Vision 2020 and their partners in the Indigenous Eye Health Unit at the University of Melbourne, Optometry Australia, the Fred Hollows Foundation, the Royal Australian and New Zealand College of Ophthalmologists, and the Australian Society of Ophthalmologists for bringing forward a consolidated sector proposal to improve Indigenous eye health,' Ms Nash said.
Filed in category:
Uncategorised