Read time:

1:30min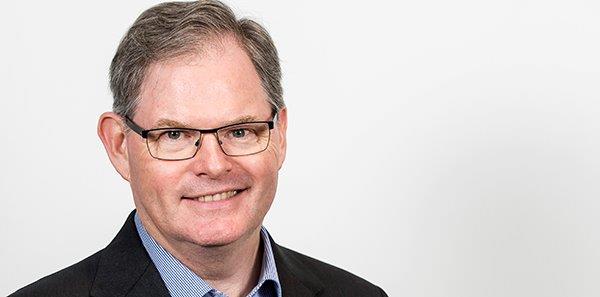 Optometry Board of Australia chairman Ian Bluntish
______________________________
By Helen Carter
Journalist
The Optometry Board of Australia this week released additional information to guide optometrists and help them better understand their obligations when advertising their services.
The OBA published Further information on advertising therapeutic claims on its website.
No new or updated rules were released but the information clarifies and reinforces existing guidelines and refreshes messages to help health professionals understand their responsibilities when advertising and making claims about health services.
Optometry Board of Australia chairman Ian Bluntish told Australian Optometry: 'All registered optometrists must ensure they keep the health and wellbeing of their patients and clients at the forefront of everything they do.'
'The Board is always looking at ways to better inform optometrists of their obligations and make the requirements easier to understand,' he said.
'There are no new obligations; this is helpful information explaining the existing requirements that have been developed across all the National Boards regulating health practitioners in Australia. We have published a range of other helpful information on our website, and I encourage all optometrists to use these resources and make sure they are meeting their legal obligations.'
Section 133 of the National Law regulates the advertising of regulated health services provided by health practitioners. It states that a person must not advertise regulated health services in a way that:
is false, misleading or deceptive or is likely to be misleading or deceptive
offers a gift, discount or other inducement to attract a person to use the service or the business, unless the advertisement also states the terms and conditions of the offer
uses testimonials or purported testimonials about the service or business
creates an unreasonable expectation of beneficial treatment
directly or indirectly encourages the indiscriminate or unnecessary use of regulated health services.
The information does not replace the National Board's Guidelines for advertising regulated health services, which are the first point of reference for health professionals to understand their obligations.
Health professionals may also seek appropriate advice from their professional association such as Optometry Australia and their legal adviser.
Misleading words
The guidance says some words have more potential to mislead or deceive when used in advertising so their use should be considered carefully. These include the words cure, safe, effective and can help/improve/treat or effectively treats.
It says that information about services must be factual and verifiable.
Practitioners must take care to not mislead or create false impressions when using scientific information in advertising. They must ensure information is accurate, balanced, not misleading and uses wording that is understood by the target audience.
Acceptable evidence for therapeutic claims must be current, objective, based on accepted principles of good research such as a peer reviewed journal, provide clear evidence for therapeutic claims, have been replicated and not contradicted by higher quality studies.
A media release from the OBA says that the burden is on health professionals to substantiate any claim they make that their treatments benefits patients. 'If you do not understand whether the claims you have made can be substantiated based on acceptable evidence, then remove them from your advertising,' the media release states.
The Australian Health Practitioner Regulation Agency (AHPRA) is responsible for prosecuting breaches of advertising requirements in the National Law. AHPRA, with National Boards such as the OBA, decide whether a breach of advertising obligations has occurred.
'We will use objective criteria to assess whether there is acceptable evidence to substantiate therapeutic claims in advertising. We will use appropriate experts to help us evaluate evidence where needed,' the statement said.
'These are serious matters that can have serious consequences for your professional standing and your criminal record. If in doubt about a claim, leave it out of your advertising.'
Mr Bluntish said: 'A board can take disciplinary action or can prosecute advertising breaches.'
The advertising provisions of the National Law have the following penalties: 'A registered health practitioner, or a business providing a regulated health service, whose advertising breaches the National Law, may be liable for a $5,000 penalty for an individual or $10,000 for a body corporate.
'The relevant National Board may also decide to manage a practitioner's breach of the National Law through its conduct, health or performance pathways, which may include placing restrictions on an individual's registration and their ability to practise.'
More information is available on the AHPRA website. Examples are given of cases about advertising breaches heard by tribunals against two chiropractors, a psychologist and two doctors.
Guidelines for advertising regulated health services
Filed in category:
Uncategorised