Read time:

1:30min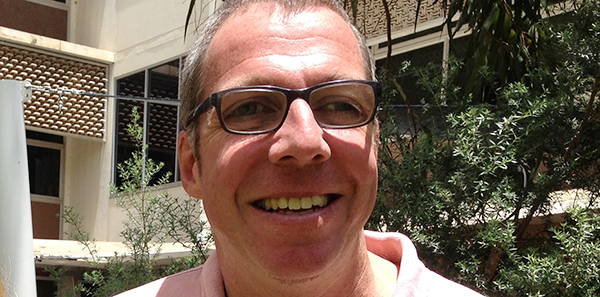 Dr Paul Constable   Photo: Flinders University
______________________________
By Rhiannon Riches
Assistant Editor
Guideline on communicating with autism patients
Dr Paul Constable from Flinders Vision has developed an information sheet to assist optometrists to communicate with people on the autism spectrum.
South Australian optometrist Dr Constable joined Flinders University optometry team in 2015. He has helped establish an optometry clinic for children and adults on the autism spectrum, the first in Australia. It is expected to open in Adelaide in March, under his leadership.
'This [clinic] will help reduce anxiety and allow the child to familiarise themselves with the environment, sounds and staff so it won't be so stressful or scary when they come in,' Dr Constable told Australian Optometry.
Read more about the new clinic and Dr Constable's top 10 tips for treating patients with an autism spectrum disorder.
Protecting small businesses a priority for ACCC
The ACCC has pinpointed two priorities for 2016 to protect small businesses: business-to-business unfair contract terms, and industry codes of conduct.
The ACCC said new legislation protecting small businesses from unfair terms in standard form contracts would take effect on 12 November 2016. The ACCC is ensuring small business owners know where they stand. Register for the ACCC's free webinar on 16 March about the new law.
The ACCC is also focusing on the Franchising Code of Conduct in 2016.
The Small Business team of the ACCC said this year it was more likely to take enforcement action against larger companies ahead of smaller businesses.
Atorvastatin improves visual acuity
In patients with high-risk age-related macular degeneration, treatment with high-dose atorvastatin is associated with regression of lipid deposits and improvement in visual acuity, without progression to advanced disease, a study published in EBioMedicine has concluded.
For the study, 23 patients with dry AMD marked by soft lipid deposits in the outer retina were prescribed a high dose (80 mg) of atorvastatin. Ten of the patients experienced elimination of the deposits under the retina and mild improvement in visual acuity.
A doctor involved in the trial, Dr Joan Miller, from Harvard Medical School, and Massachusetts Eye and Ear, Boston, said it was hoped that the promising preliminary clinical trial would be the foundation for an effective treatment for millions of patients afflicted with AMD.
Link between STIs and blindness
Genome sequencing has been conducted on the bacteria responsible for trachoma, the world's leading infectious cause of blindness, for the first time.
Researchers, including Australians, have discovered that genes can move from chlamydia strains in the eye to sexually transmitted strains of chlamydia, allowing them to then infect the eye and cause trachoma.
According to the researchers, trachoma re-emergence may be more likely than previously thought, particularly if chlamydia sexually transmissible infection remains common.
The study was published in Nature Communications.
Essilor acquires Vision Direct in UK
Essilor International has acquired one of Europe's leading online contact lens retailers, Vision Direct Group Ltd, with had revenue of about 33 million pounds in 2015.
A statement from Essilor says Vision Direct conducts the majority of its business in the United Kingdom and Ireland but is also active in several other European countries, and its existing management team will remain in place.
Filed in category:
Uncategorised