Read time:

1:30min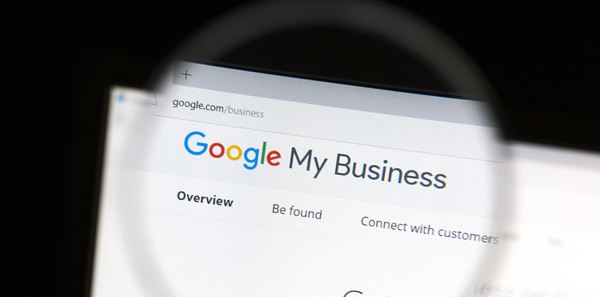 By Ashleigh McMillan
Journalist
There is a quick, no-cost way to get your business to the people who are looking for you.
Getting found online is as vital as it is mysterious. If you are like most small business owners, you are familiar with yet unschooled in the dark arts of tags, AdWords and search engine optimisation. While large companies can dedicate millions of dollars to promoting their web presence, the small business owner will need to take a more incremental approach. Google's 'My Business' is the first step.
According to the 'Understanding Consumers' Local Search Behavior' study conducted by Google in 2014, four in five consumers are using search engines to find local information over any other method.  Google says that 50 per cent of consumers who used their smartphones to search for a business in their local area visited the store the same day.
Otway Optical optometrist Leigh Plowman set up My Business for the practice because the search engine allocates a higher placement in Google results for businesses registered on the website. He can also track how many prospective patients are clicking through to the practice's address or website.
'It's free and you rarely have to touch it,' Mr Plowman said. 'It's a great way to attract more patients from Google. After all, Australians make more than six million Google searches per day. Make sure that you take your slice of the interest.'
Put your practice on Google
Head to Google My Business and click the 'Get on Google' button. Then sign into your Google account or create one through the 'Create Account' link.
Once you've signed in, you will have to search for your business in the interactive map. If it doesn't come up, click the magnifying glass. A drop-down menu gives you the option to add your business. Click this, add your business details and then select 'verify'.
Google will send you a postcard by mail with a verification code, which will take about one week. When it arrives, you can put that code into the My Business website to prove you own the business. Now your business is easily found on Google.
Update and amend your business information
Google claims that 60 per cent of people it surveyed have used the contact details that come up in their first search. It's critical that your address and phone number are correct, particularly if your practice has moved.
You can do this by searching your business listing on Google. In the right column, press the 'Own this business?' link. Alternatively, you can do this in Google Maps by selecting 'claim business' on the left-hand side.
After entering your Google account details or creating your Google account, you'll have to verify by postcard that it's your business, similar to creating a new business on the search engine.
Google also has a handy instruction video to make creating and updating your business details on Google simpler. This is just the first step to putting your business in the internet spotlight. You could rush into SEOs and complex website design straight away but before you do, try the incremental approach. Don't underestimate the power of a simple solution.
Filed in category:
Uncategorised