Read time:

1:30min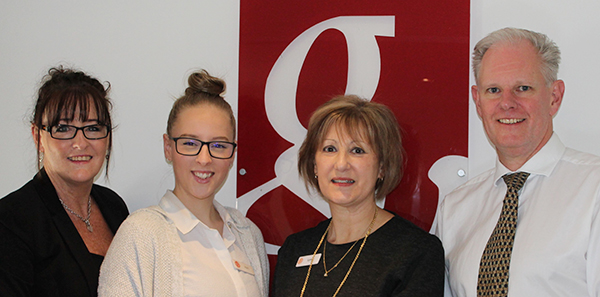 Optometrist Glenn Vessey and his team at Eyecare Plus, Mulgrave
______________________________
By Rhiannon Riches
Assistant Editor
Working on and not just in his business has improved profitability for Eyecare Plus optometrist Glenn Vessey.
Mr Vessey had joined the Mulgrave practice in 1990 and it was fully independent when he took ownership in 1995. He partnered with a buying group for a period of time but felt it wasn't the right fit for his business so he joined Eyecare Plus in 2009.
'I knew other optometrists in Eyecare Plus and I wanted a buying group with support when I needed and wanted it. Over the years that I have been a member of Eyecare Plus, I've used more of its services,' he said.
Mr Vessey finds the Marketing Plus support particularly useful. 'We need to market ourselves and it's great having someone at the other end of the phone who knows the industry.'
He attends Eyecare Plus's high-performance symposiums, the member and practice manager training held annually in each state, and its conferences which are held every second year.
'It's an opportunity to get together with other optometrists, sharing ideas with non-competitors who are outside each practice's protected territory. I come away with a list of things I can act on,' he said. 'I enjoy speaking with people who are like-minded and find the same difficulties and benefits of private practice. That's a very valuable aspect of Eyecare Plus membership.'
Mr Vessey's practice is adjacent to a medical centre and he enjoys a good working relationship with the GPs and nurses.
Both Mr Vessey and his part-time employee optometrist are therapeutically qualified. 'We need to be in this type of practice. We get a lot of red eye referrals from the medical centre, and foreign body cases.'
Mr Vessey privately bills patients under 65 years; and bulk-bills patients older than 65 years, health care card-holders and disadvantaged patients. A member of Eyecare Plus's national office regularly conducts an accreditation visit as well as a performance review of each practice in the group's network.
'Their visit is worthwhile as they provide ideas to improve business, from a management and marketing point of view,' Mr Vessey said. 'These visits result in measurable and noticeable differences to the business's bottom line. I've seen a solid change in profit. The practice has benefitted every time.'
Eyecare Plus's monthly benchmarking system has also helped Mr Vessey to see how his practice is tracking compared to the wider network. 'You feel as though you're part of a team but still an individual,' he said.
For further information about Eyecare Plus membership, contact Philip Rose, National Business Development Manager, on 0416 807 546 or email philip.rose@eyecareplus.com.au, or visit www.eyecareplus.com.au.
Filed in category:
Uncategorised