Read time:

1:30min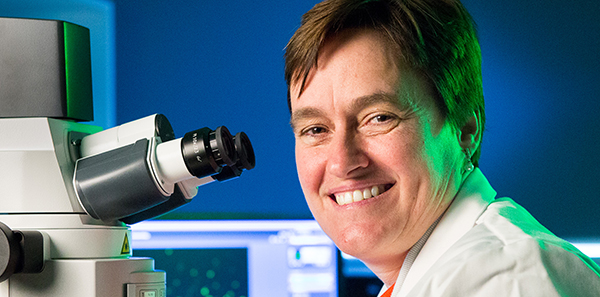 Professor Erica Fletcher
______________________________
By Rhiannon Riches
Assistant Editor
Erica Fletcher has been recognised with the prestigious 2016 Glenn Fry Award for her contribution to research.
She will be presented with the award at a ceremony at the American Academy of Optometry meeting in Anaheim, California on 9-12 November, at which she will also present a lecture.
Erica Fletcher is Professor in the Department of Anatomy and Neuroscience at the University of Melbourne where she heads the Visual Neuroscience Laboratory. She is a qualified optometrist who holds both MSc and PhD degrees.
The award was bestowed by the American Academy of Optometry.
The academy noted that Professor Fletcher's career has encompassed the evaluation of retinal degenerations and vascular disease, assessing why photoreceptors die, replacing or saving them, and the role of glia in maintaining retinal functional and structural stability.
'My research endeavours have focused on the underlying cause of retinal diseases including age related macular degeneration and diabetic retinopathy,' Professor Fletcher said.
'Broadly, we examine the structure and function of the cells in the retina function and then use that information to understand how the retina changes in disease. This type of basic or fundamental research is vital for understanding how retinal disease develops and for developing novel treatments.
'Our recent work is focusing on a novel cause of early age related macular degeneration. We use laboratory models to understand the mechanisms and then apply this to patients,' she said.
Professor Fletcher's teaching and research interests are in the broad area of neuroscience.
'My teaching responsibilities are to co-ordinate neuroscience teaching to medical students and teach them everything about "the eye".
'Whilst my academic position is not in the Department of Optometry and Vision Sciences, my heart has always been with optometry and issues related to eye disease,' she said.
'I am delighted and very honoured to have received this award. I have had nothing but the highest respect for previous awardees and am very humbled to now be part of that group'.
Professor Fletcher joins fellow Australian recipients of the Glenn Fry Award:
Joanne Wood (2015)
David Atchison (2011)
Nathan Efron (2010)
Christine Wildsoet (2007)
Suzanne Fleiszig (2005)
Brien Holden (1988)
Ian Bailey (1986)
Geoffrey Henry (1975)
Anthony Adams (1970)
Filed in category:
Uncategorised