Read time:

1:30min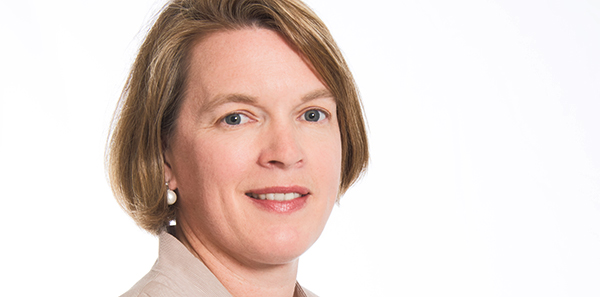 This is an edited extract from a communication which was sent from Genevieve Quilty to Optometry Australia members on 20 December 2016
______________________________
By Genevieve Quilty
CEO Optometry Australia
It was a pleasure to lead the Optometry Australia team during 2016 as the national Chief Executive Officer.
Change was the hallmark of 2016 as we continued to evolve the way we do business to meet the goals we set in our three-year strategic plan launched in mid-2015. This plan reflects our brand framework to lead, engage and promote optometry, optometrists and community eye health and vision care as your membership association.
In achieving our goals, ours is a truly collaborative approach as we are governed by a national board whose membership comprises nominees from each state and in turn, each state is governed by its own board or council. In all, 58 members lead our federated organisation, taking on the critical role to guide our strategic direction on behalf of the profession. We also worked closely with another 60 optometrists who contributed to numerous committees and working groups charged with improving community eye health.
For the profession, we know it was a busy year as we worked together to deliver 8.47 million Medicare rebateable optometry services, with total Medicare benefits paid in the order of $381 million. The introduction of five new Medicare items, including the first item recognising the work our profession undertakes to remove ocular foreign bodies, was a significant win.
Nevertheless we were disappointed that we were unable to reverse Government funding cuts despite substantial and sustained lobbying from our grassroots petition, and meetings with bureaucrats, as well as the Shadow and Federal Minister for Health, pre- and post-election.
To drive awareness of optometry and the vital role of optometrists, we launched a new national consumer campaign, Good vision for life. The aim of the campaign is to encourage more Australians to have their eyes examined, explain the key role of regular preventative eye health as well as be the catalyst needed to promote optometry as a vital Australian health service deserving of increased funding.
Our voice remains the sector's strongest as Optometry Australia continues to represent the largest community of optometrists in Australia with eight in 10 registered optometrists holding membership with our federated organisation. This collaboration also enables us to sustain our ability to deliver an extensive range of services designed to benefit and support all members.
Our 2015-2016 Annual Report provides a deeper analysis of the year and I encourage you to download and read this.
As a membership organisation we could not exist without the support of our members. To ensure that we are on track with meeting member expectations, Optometry Australia staff attended all state organisation and numerous sector conferences, which enabled us to speak with hundreds of members while also responding to more than 985 member enquiries a month.
We further implemented two formal listening tools, including our bi-annual member survey and an inaugural young optometrists meeting, and we look forward to delivering results of this feedback in 2017.
Ours is a busy and progressive profession. I wish to thank our members for your vote of confidence, which comes with your membership, in work that we do to advance our sector for the betterment of all Australians.
I wish you and your loved ones a fabulous festive season and a safe, happy and rewarding 2017.
Filed in category:
Uncategorised