Read time:

1:30min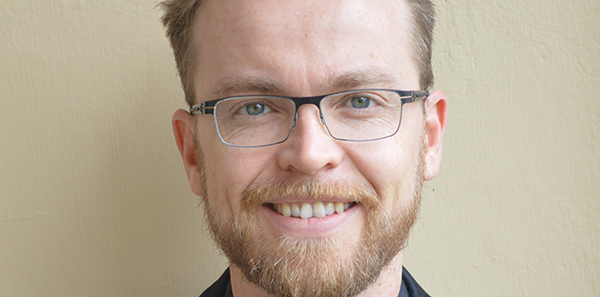 By Luke Arundel
National Professional Services Manager
This article was updated with new information on 20 December 2017.
The complexity of rules that apply to end of year claims for individual health funds can be problematic for optometrists trying to do 'the right thing'.
HICAPS and iSoft health fund claiming agreements are not specifically written for the optometry sector and indicate that a claim should be submitted only when the service, not a product, is delivered to the patient. To complicate matters, health funds can set their own rules for when claiming can take place and this information does not tend to be communicated clearly to optometry providers.
Optometry Australia has met with all major funds in 2017 to try and push for simplification and consistency in claiming rules. Different internal software capabilities with each of the funds has hampered efforts for consistency so Optometry Australia has opted to instead publish clear guidelines on claiming, which have been confirmed with senior management at each of these funds.
For detailed information on claiming at time of order, splitting claims across end of year, frame-only claiming and requirements on retaining plano inserts on prescription sunglasses, visit the members-only Private Health Insurance section located in the Professional Practice area of our website.
This section also contains a new audit help checklist to assist members through what can often be a stressful period, information on health funds for patients and a practice poster for patients to guide their choice in health funds.
A summary of communication from health funds to Optometry Australia is below:
With NIB, a claim can be processed through HICAPS at the time of ordering, provided that full payment for the purchase is made at that time. The fund benefit cannot be used as a deposit.
With BUPA, a claim should only be entered on the terminal on the date it is delivered but the date of service may be backdated to the day the patient ordered the optical appliance.
With HCF, a claim may be processed only at time of delivery.
Medibank Private has advised it will now allow a claim to be placed at time of ordering if the account is settled in full, and the store has a documented refund policy which includes a refund of the health fund rebate in cases of non-collection or cancellation.
Most of the small funds that we have come across permit a claim to be made at the time of ordering or on delivery.
Claiming for plano sunglasses through health insurance will remain a major fraud target in 2018.
Exercise extreme caution with vouchers and give-aways linked to health fund claiming, and preferably avoid them altogether. Some Australian optometrists have been banned from being able to claim health fund benefits by linking give-away plano sunglasses to a sale of prescription eyewear and claiming this through health funds.
Another issue arising in compliance audits has been having one price for health fund holders and another, lower price for the same product for those without health insurance. 
Individual health funds including some levels of Medibank Private cover may allocate a rebate to OCT or retinal images. There is no item number for this service and it cannot be claimed through HICAPS. Either service should be listed as 'retinal scan' on the patient's receipt and the patient will have to claim this themselves through their health fund.
Optometry Australia has been successful in assisting twelve members to reverse unfair suspensions on health fund claiming and in overturning unfair audit determinations for members. We will be continuing work with individual funds and with Private Healthcare Australia in 2018 to develop an industry standard with clarifications on health fund claiming.
We will also continue our submissions to the ACCC and government reviews of the health insurance sector to address anti-competitive behaviour and issues arising in the health fund sector.
______________________________
Members who encounter anti-competitive health fund behaviour, have information which will assist in further submissions or need assistance in dealing with a health fund audit can contact Luke Arundel at l.arundel@optometry.org.au or on 03 9668 8560.
______________________________
This article was originally published on 14 December 2016 and updated on 31 May 2017 and 20 December 2017.
Filed in category:
Uncategorised