Read time:

1:30min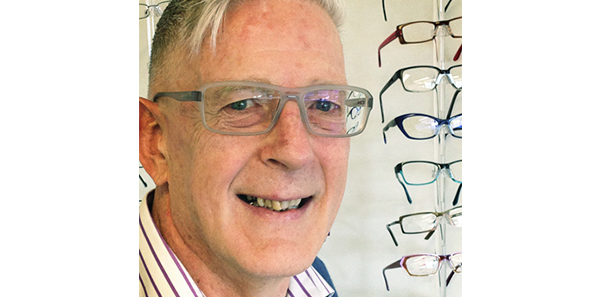 Leigh Robinson, president ADOA Victoria
______________________________
By Kirsty Machon
Journalist
Corporate and independent practitioners alike are focusing on the quality of optical dispensing, with Specsavers investing heavily in putting staff through a formal qualification pathway, and Luxottica launching its own skills development program.
Over the past three years, more than 760 Specsavers employees have completed a TAFE-level optical dispensing qualification, an investment of over $2.6 million, with costs shared between Specsavers and the individual stores.
Luxottica is also investing in training its dispensing and practice staff, opting for an internally-run program.
Lux Learn has been trialed during 2015 and is gearing up to be implemented over the coming months. It will be facilitated by a state-based team of Optical Skills Business partners, with training content delivered online in modules and classroom learning, in a move away from the traditional qualification model.
Reny Frighetto, human resources and education manager at ProVision, agrees that having skilled dispensing staff can be a business booster, and encourages independent optometry practice owners to make the most of training opportunities, such as the Certificate IV in Optical Dispensing.
ProVision currently conducts training courses in optics and advanced optics for the support staff of its members.
Courses
TAFE training providers confirm business is booming, with Specsavers and a smaller number of independent practices looking to bolster the quality of dispensing, improve business skills, and minimise the risk of potentially costly problems like remakes.
No state currently requires optical dispensing staff to have a formal qualification and there are no registration requirements. However, Certificate IV level training is available in New South Wales and Victoria, while TAFE Queensland North and TAFE Digital offer nationally-accessible online opportunities.
Course costs vary, with government-subsidised fees schemes for eligible students.
Leigh Robinson is the newly-elected president of the Victorian division of the Australasian Dispensing Opticians Association, and teaches in the Certificate IV course offered by RMIT in Victoria.
He says that his course is well-supported by students from Specsavers practices and a number from independent optometric practices. The course is conducted in five training blocks of five days over an 18-month period, with theory, practical dispensing skills and customer management skills all part of the training.
'An investment in training is an investment in the business with many benefits,' Mr Robinson said.
Mr Frighetto says there are advantages for both employers and employees in having formally qualified staff, and urges practice owners to consider whether some staff members would be suited to a structured learning opportunity such as a Certificate IV.
'We find between introductory level and advanced skills there may be a gap,' Mr Frighetto said. 'The content and topics in our courses are designed to help bring these staff members up to speed. The feedback from participants is that these courses have definitely achieved the objective of upskilling.'
ProVision is happy to talk to members about its available options for training or upskilling staff.
ProVision is also examining the TAFE courses currently offered, and considering whether there are future opportunities for ProVision to collaborate with education providers, recognising that the cost and time involved in putting staff through a course might be an issue for some practice owners.
Luke Eather teaches in the Certificate IV in Optical Dispensing which can be undertaken face-to-face in Western Sydney, or via distance through TAFE Digital with a mix of online learning, written assignments and attendance at practical classes.
The course covers skills including edging and fitting, fitting progressive lenses, and dispensing atypical lenses. Students also learn about practice management, sales and customer relationship skills. The course can be an entry point into a Diploma of Practice Management.
Mr Eather has no doubt that well-trained dispensing staff bring value to the practice.
'It's crucial to have lenses and frames that are correctly fitted,' Mr Eather said. 'Our course concentrates on quality control, but also sales and development to help people build and refine their role.
'A key motivation for practices to put staff through this course is to improve and maintain quality service, and reduce the incidence and risk of potentially costly problems such as remakes.'    
Shobana Mitra, head of professional development at Specsavers, says formal training of staff in the practical and theoretical aspects of dispensing helps provide consistency of practice in the community, and Specsavers is committed to continuing its investment in this training pathway.
Luxottica's Robyn Weinberg, director of eyecare and community, says that Lux Learning was developed following an evaluation of the company's needs, and the trends and technologies in the market.
She says the company's aim is to customise and develop the skills of staff to match the pace of the advancing technological, quality and service requirement of its customers.
Filed in category:
Uncategorised