Read time:

1:30min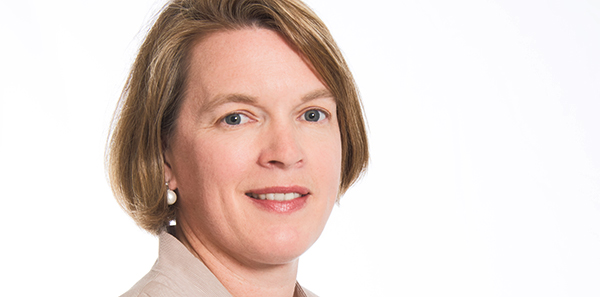 Genevieve Quilty
______________________________
By Genevieve Quilty
Formerly CEO Optometry Australia
After almost nine years at Optometry Australia and close to four as the CEO, I have left the role to concentrate on family and take an adult 'gap year' to head back to my old university ANU to commence a Masters course in Public Policy. 
When I first came to Optometry Australia armed with degrees in law and politics, my background had been working for government ministers for more than 11 years and a few years in an investment institution, Access Economics, managing assets for larger superannuation funds when there were rivers of gold flowing into super funds as a result of favourable government policy settings.
My interest lay in working with committed people to make a difference. The role at Optometry Australia came up and fitted perfectly.
I was attracted to the organisation itself and its staff of smart and interested people; and to the profession of well-educated people doing important and innovative work to solve and manage patients' individual needs to improve their wellbeing. 
In the past nine years, I have observed significant change for the profession in three key areas:
the way the profession delivers services
patient expectations and their involvement in health-care decisions
the public policy settings that influence the delivery of optometry.
The degree of control in all three areas varies.
Service delivery continues to change dramatically with the profession investing in new technologies and solutions for patients.
Patient expectations and involvement in their own heath-care is increasing and the profession can benefit from this as your work is expert and valuable, and patients get benefit from this expertise: the power of the prefect refraction, the immediate impact of a single eye-drop to save a patient's sight following a diagnosis of glaucoma, for example. Not many health professions can demonstrate regularly such immediate solutions to patients and without too much pain.
For the public policy settings, changes imposed by government have been large over the past four years compared to the past when most change was positive and in the interests of strengthening patient care.
Some change has been necessary. With the removal of the fee cap for optometrists working in Medicare, remuneration can now be set by the profession and not the government. Some change is challenging, with the government's decision to cut patient rebates by five per cent and the continuing freeze on patient rebates through Medicare, locking in Medicare patient rebates at 2012 rates.
The cutting and freezing of patient rebates is creating a climate that is different from that which existed in former times for our profession. Coupled with downward pressure on revenue from optical appliance sales, there is extreme pressure on the sector to change and adjust to this climate.
With a new health minister and two important reviews of MBS patient rebates and private health insurance underway, 2017 will be a busy year for your professional association.
The profession's support of Optometry Australia is important both in the power of nationally representing  more than 83 per cent of the profession with government and other key stakeholders, and the ability of your organisation to call on the expertise and commitment of elected leaders to challenge and ultimately change the negative policy settings that exist currently.
Recruitment of a CEO is well advanced and we are fortunate to have a number of staff members who have offered to act in a higher capacity in the interim until a CEO is appointed.
During my time as CEO, Optometry Australia set a mission to lead, engage and promote optometry, optometrists and community eye health. Thank you for your continuing commitment to working with Optometry Australia. Its focus on the shared goal to build the ideal environment for the profession to meet community eye health and vision care needs is strong and the passion is there to make it a reality.
Thank you for a great nine years.
Filed in category:
Uncategorised