Read time:

1:30min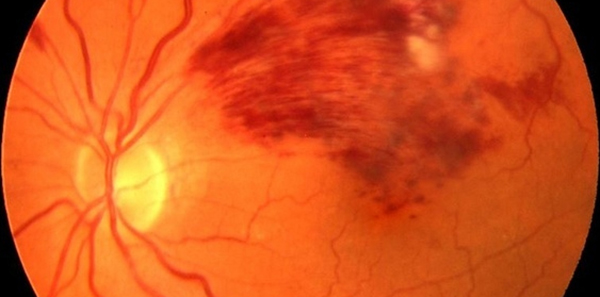 By Helen Carter
Journalist
Eylea (aflibercept) was listed on the Pharmaceutical Benefits Scheme on 1 December, giving a new subsidised treatment option to Australians with visual impairment due to macular oedema secondary to branch retinal vein occlusion.
It is the fourth PBS listing for Eylea. Previous indications were for the treatment of neovascular (wet) age-related macular degeneration, diabetic macular oedema, and vision loss due to macular oedema secondary to central retinal vein occlusion.
For branch retinal vein occlusion (BRVO), one injection per month for three consecutive months is given by ophthalmologists, not optometrists. The treatment interval may then be adjusted based on visual and anatomic outcomes.
An estimated 90,000 Australians older than 48 years have BRVO and millions of Australians have risk factors for BRVO, including hypertension and diabetes.
Vision loss or blurring in part or all of one eye may happen suddenly or become worse over several hours or days. In some cases, there can be sudden and severe loss of vision.
Eylea blocks the triggers, vascular endothelial growth factor receptors that are believed to be involved in the growth of new blood vessels and the weakening of vessel walls in the retina that lead to macular oedema.
The most frequently observed adverse reactions after Eylea treatment are conjunctival haemorrhage (five per cent), bleeding at the injection site (25 per cent), reduced visual acuity (11.1 per cent), eye pain (10.2 per cent), cataract (7.6 per cent), increased intraocular pressure (7.5 per cent), vitreous detachment (7.4 per cent), and vitreous floaters or sensation that something is in the eye (6.9 per cent). The increase in intraocular pressure and blurring (loss of visual acuity) is transient and typically resolves naturally over a couple of days.
Head of Ophthalmology at Sydney's Westmead Hospital, Professor Paul Mitchell, said the inclusion on the PBS for the BRVO indication would provide patients with a new treatment option.
'People don't often realise how much their overall health can affect their eyes,' he said in a media release. 'If you are living with conditions such as high blood pressure, diabetes or high cholesterol and it is not well controlled, your eyes can take the toll.
Filed in category:
Uncategorised