Read time:

1:30min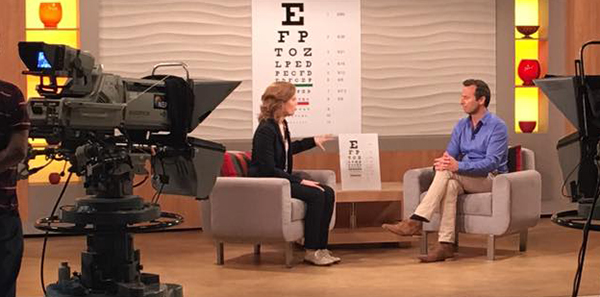 Kate Gifford on camera with Jamie Malcolm
______________________________
By Rhiannon Riches
Assistant Editor
The Good Vision for Life campaign has extended into television, with interview-style segments appearing on Channel 7's popular The Morning Show and The Daily Edition throughout November and December.
Optometry Australia's national president Kate Gifford filmed the segments on 26 November at Channel 7's Silk Studios in Sydney and was interviewed by Jamie Malcolm.
Kerry I'Anson, Optometry Australia's national brand and corporate relations manager, said the segments provided great exposure for goodvisionforlife.com.au and the Find an Optometrist service.
The segments will air in the weeks of 6 and 20 November as well as 4 December with additional slots scheduled in February 2017.
'The three- to five-minute segments allow us to deliver deeper messages around optometry and the need for regular eye examinations,' Ms I'Anson said.
'The Good Vision for Life campaign continues to gain momentum and to date, millions of Australians have been exposed to the campaign. This number includes almost two million people who have been reached via radio, Facebook and goodvisionforlife.com.au channels, while our digital campaign has delivered an additional 2.6 million impressions* as a result of our banner and Facebook advertisements and pay-per-click** spending. There has been a 16 per cent increase in Find an Optometrist searches since launching in September.'
Rise Films has been appointed to produce four short videos to support the campaign.
'Once completed, these videos will highlight prevention and early detection and will be broadcast to consumers via the digital campaign, posted onto goodvisionforlife.com.au, Optometry Australia's You Tube channel and social media sites,' Ms I'Anson said.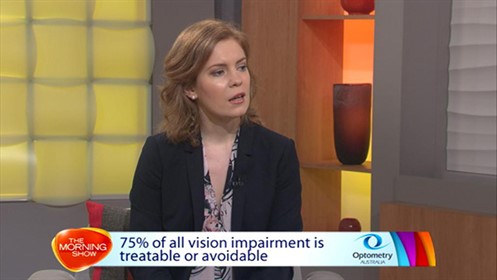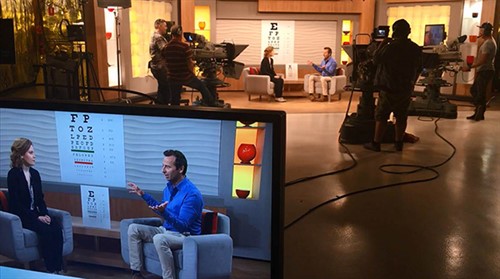 * An impression is counted each time an advertisement is shown on a search result page or other site on the Google network. Each time the advertisement appears it is counted as one impression. A viewer may see the same advertisement on several websites or multiple times within the same website, and each time this is considered an impression. If an advertisement appears on a page and follows a viewer as they scroll down, each time they scroll this is counted as an impression.
** Pay-per-click (PPC) is an internet advertising model used to direct traffic to websites, in which an advertiser pays a publisher, typically a website owner or a network of websites, when the advertisement is clicked.
Filed in category:
Uncategorised