Read time:

1:30min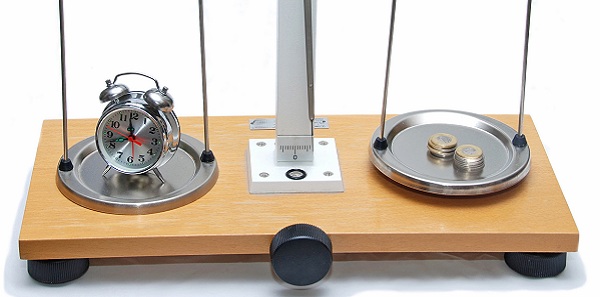 Kate Johnson
BAppSc(Optom)Hons, GradCertOcTher(QUT), FBCLA, FIACLE, FCCLSA, FAAO
Gerry & Johnson Optometrists
Although bulk-billing has helped optometrists bring high-quality eye care to the public, bulk-billing rates have not kept pace with the increasingly complex services delivered by practising optometrists. In this instalment of our on-going series of web articles on bulk-billing, we ask Kate Johnson, owner of Gerry & Johnson Optometrists in Brisbane, QLD how she moved to a different billing arrangement.
Kate Johnson has a speciality contact lens and paediatric practice in Brisbane, where she and her staff offer general optometric and eye disease management services.
When and why did you decide to move beyond bulk-billing?
I stopped bulk-billing in 2009, although I still bulk-bill people with health care and concession cards, as well as people over 65. I was inspired to cease my bulk-billing after I read an article in Practice by Allan Burrow about using the Medicare Easyclaim system.
The advantage of the Easyclaim is that it lowers the barriers to patient acceptance. The system allows you to claim the patient's rebate straight away, so they walk out of the practice only, say, $10 out of pocket for a 10900.
It's important to ensure that your patients understand how the system works. Explain that they are paying you and then they are claiming a rebate back from Medicare, and not that you are bulk-billing and charging an extra $10.
How long did the move take?
It took a little bit of time—a lot of staff training, meetings and weekly discussions about barriers or complaints and how we could deal with them. The way that we approached it was to say to patients: 'There has been a change in how we bill Medicare through consultations. What you do now is pay for your consultation, then we'll claim your rebate back for you, and you'll get 85 per cent of the schedule fee back.'
Patients will be sensitive to it not being 'free' any more but we've not had any hassle since the change. A small percentage of patients have decided that they wanted a 'free' examination and have moved on but we believe we are providing a premium examination and our patients are willing to pay for that service.
What surprised you about the process?
One of our biggest barriers to changing over to full-fee billing was our attitude. It wasn't our patients' attitude, it was ours. When the staff asked questions like 'How do we explain the value of our services?' or 'Why aren't the consultations free any more?' I said: 'Demonstrate that it's a service worth paying for and if you're comfortable with that, then the patient will be comfortable with that.'
Is there something unique about your practice that made the move beyond bulk-billing more feasible?
Something very important that we did was have our optometrists explain the billing situation at the conclusion of the consultation. We felt that the optometrists were in the best position to explain the clinical reasoning for extra tests like retinal imaging or OCT.
We just ensured that the optometrist said 'There has been a change in how we bill consultations to Medicare. What we do now is, you pay for your consultation, then we can reclaim your rebate on the spot for you, so you're going to walk out of here only $10 out of pocket.'
Then after a patient has participated in the new billing process twice, we say: 'OK, now we don't have to explain it to them anymore.'
How did you go about setting your fees?
To a degree, we referred to the fees of other independent practices but each practitioner will have to think about what's fair and reasonable and what their demographic will reasonably accept. A fee that my demographic in Brisbane might reasonably accept for an OCT might be different from what might be acceptable in a rural situation. Ultimately, it's up to each practitioner to know their demographic.
I would advise any practitioner who is going to implement full-fee billing to be very confident about what they're going to say and how they are going to handle it. Have a script ready. If you're unsure and you say 'Oh, I'm not sure, and this time we'll do it this way and the next time we'll do it another way,' then the patient will see that you are not confident in what you are providing so they won't be confident in paying for it.
What advice would you offer those sitting on the fence?
Several things actually …
Think of your loyal patients. If you confidently explain that there has been a change in Medicare billing—and there has, in the form of an erosion of your fees over time—and you now use the Medicare Easyclaim system, how many patients do you think will decide that your service isn't worth $10 of their money?
Think of your explanations and responses to likely patient questions, and ensure the optometrist handles them, not front office staff. The optometrist has to be confident in the service they provide. Bottom line: the optometrist has to take responsibility for explaining it.
You may lose a few patients—our practice lost only a handful, no more. Full-fee billing has changed the culture in the practice. Our patients are coming to us for top quality eye care, and not for high-pressure cross subsidisation with dispensing sales, which is required of the unsustainable model of loss-leading eye care. It's a nicer environment for optometrists, staff and patients.
Remember: the biggest barrier to change will be the attitudes of you and your staff, not that of your patients.
Filed in category:
Uncategorised