Read time:

1:30min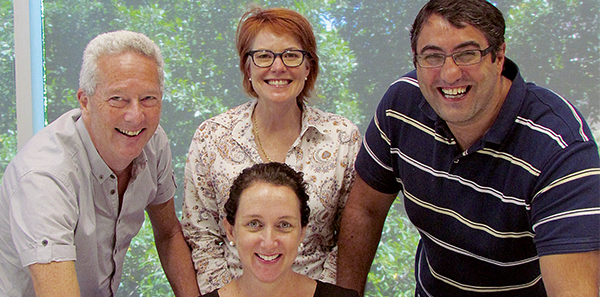 ______________________________
A research paper outlining the baseline findings of the LANDMark study has received the 2013 J Lloyd Hewett Award for the best paper published in Clinical and Experimental Optometry in the past three years.
The winners received the award for excellence in their original research paper, entitled 'Utility of corneal confocal microscopy for assessing mild diabetic neuropathy: baseline findings of the LANDMark study.'
Recipients were Professor Nathan Efron from the Queensland University of Technology's Institute of Health and Biomedical Innovation and the School of Optometry and Vision Science, and a team of five colleagues.
The team comprised Dr Katie Edwards, Dr Nicola Pritchard and Dr Dimitrios Vagenas from QUT, Dr Anthony Russell from Brisbane's Princess Alexandra Hospital and University of Queensland, and Professor Rayaz Malik from the University of Manchester in the UK.
The paper was published in the journal's special issue on Diabetes and the Eye, in May 2012.
The authors said assessment of sub-basal corneal nerve morphology had recently shown promise as a novel ophthalmic marker for the detection of diabetic peripheral neuropathy.
Their study was conducted on 231 people with diabetes with predominantly mild or no neuropathy and 61 controls.
The paper described a thorough analysis of the baseline data collected from these people. The cross-sectional analysis confirmed that assessment of corneal nerve morphology was a non-invasive, rapid test capable of showing differences between individuals with and without diabetic peripheral neuropathy.
'Corneal nerve fibre length shows the strongest associations with other diagnostic tests of neuropathy and with established risk factors for neuropathy,' the authors said.
The editorial board of Clinical and Experimental Optometry established the award in 1980 as a tribute to Sydney optometrist J Lloyd Hewett, who was editor of the journal from 1962 to 1979, and a leading practitioner and clinical teacher.
The award was established to foster and encourage the work of early career researchers or clinicians not yet well established as authors.
Filed in category:
Uncategorised