Read time:

1:30min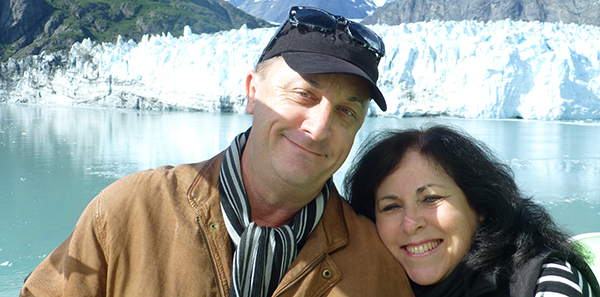 Russell Cooper with Audrey from Dr Travel
______________________________
By Rhiannon Riches
Assistant Editor
Queensland optometrist Russell Cooper has invited retinal specialist Dr Diana Shechtman to Australia after attending her lecture on a Midsummer Alaskan cruise optometry conference.
The seven-night cruise sailed from Seattle, Washington on 26 July, to Juneau, Skagway, Glacier Bay, Ketchikan and Victoria, British Columbia.
The cruise was organised by DrTravel.com, an American-based organisation that offers vacation packages catering for various professions. Its education programs are presented in partnership with the New Jersey Society of Optometric Physicians.
'It was a great experience and so well organised. These guys have been doing this for over 20 years,' Mr Cooper said.
The Midsummer Alaskan cruise included dentistry and optometry conferences, the latter program titled 'Getting comfortable with retinal care: an optometric view', presented by Dr Shechtman.
Her presentation discussed distinct posterior segment conditions with an emphasis on proper referral, and a review of today's management protocol and the use of diagnostic modalities to aid in determining when to refer.
'Diana was an excellent lecturer,' Mr Cooper said. 'She is a retinal optometrist working with ophthalmology. I did ask her if she was keen to lecture in Australia and she is.'
Dr Shechtman is an associate professor of optometry at Nova Southeastern University College of Optometry, and a fellow of the American Academy of Optometry and the Optometric Retinal Society. Her interests centre on retinal disease and ocular pathologies.
Mr Cooper has booked another conference cruise.
He will be joining the Royal Caribbean's new ship Harmony of the Seas round trip from Barcelona on a western Mediterranean optometric seminar cruise on 3-10 July 2016.
Visit www.drtravel.com
Filed in category:
Uncategorised