Read time:

1:30min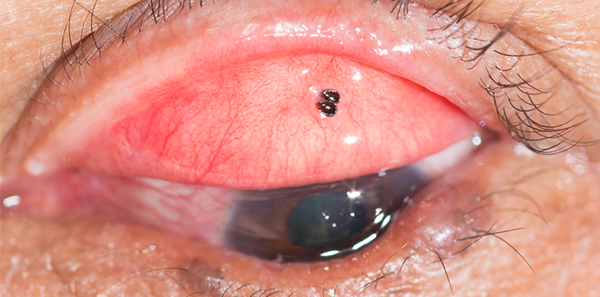 By Rhiannon Riches
Assistant Editor
Federal Minister for Health Sussan Ley has notified Optometry Australia that items on the Optometrical Services Schedule are expected to be reviewed in 2017 by the Medicare Benefits Schedule Review Taskforce.
The taskforce, led by Professor Bruce Robinson, released an interim report to the Minister for Health on 6 September, having completed the first phase of the review. The review process was initiated by Ms Ley in 2015, with the aim of ensuring that services paid for by Medicare represent clinical best-practice, and that MBS items and funding is being directed to appropriate and clinically-relevant services
The MBS has more than 5,700 medical services listed, not all of which reflect contemporary clinical best practice. Thirty-two optometry service items, including 10 contact lens items, will be reviewed.
The MBS Review Taskforce is establishing clinical committees to assist with the remainder of the review. The committees are grouped into six tranches. The Optometry Clinical Committee is part of the fifth tranche of committees. The committee's membership and meeting dates are yet to be confirmed.
Optometry Australia has provided a submission to the MBS review, which will be provided to the Optometry Clinical Committee, when it is established, for its consideration.
Ms Ley has confirmed that the freeze on indexation will remain in place while the MBS is under review.
Optometry Australia's acting national policy manager, Kirsty Machon, said that Optometry Australia had already considered this review and would be well-prepared to assist with information, data and ideas.
'The items on the Optometric Schedule are fairly specifically-targeted and we have a lot of information and understanding about their use,' she said. 'However, a systematic review allows us to really examine whether the items are doing all that they can to support eye health needs, to identify where they could serve the community better, and to address ongoing areas of concern or ambiguity for optometrists providing the services.'
The Department of Health also announced that the Medical Services Advisory Committee (MSAC) will begin monitoring the use of new or amended MBS items whose applications it supported, two years after their initial listing.
The MSAC-supported corneal foreign body removal item will be the first to be monitored in optometry. The item was introduced to the MBS on 1 September 2015 and will be reviewed in September 2017.
Medicare Benefits Schedule Review Taskforce – Interim Report to the Minister for Health
Filed in category:
Uncategorised