Read time:

1:30min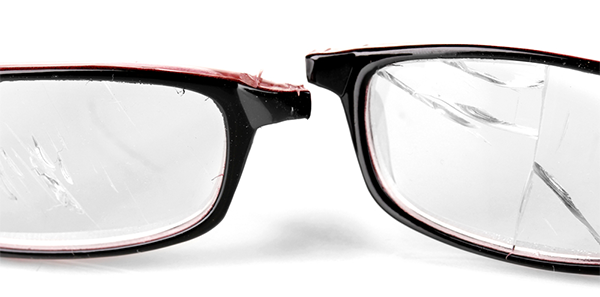 Eye safety researcher Annette Hoskin is urging optometrists to ask patients about involvement in activities that increase risk of spectacle-related eye injuries and offer lens protection to prevent injuries.
It follows a PubMed literature review by the Perth optometrist that found 695 spectacle-related injuries reported in the medical literature since 1980.
She said spectacles could turn blunt trauma into penetrating trauma and injuries documented related to lens fracture including lacerations or frame injuries to the head or eye.
Common causes included sporting activities or accidents.
'There were many case reports of injuries while playing golf, badminton, hockey, cricket or other sports using a racquet or ball,' Ms Hoskin said.
'There were some catastrophic cases with golf balls, and racquet sports are especially an issue. 
'Spectacle induced ocular trauma is almost entirely preventable. We can prevent nearly all cases by using the right frame and lens materials.'
Asking about patients' work and home activities, sport and hobbies gave practitioners an idea of behaviours which might increase the risk of glasses shattering.
'I would be happy if optometrists asked their patients if they participate in medium to high risk sports or activities such as lawn-mowing, and offered stronger lenses such as polycarbonate lenses to provide extra protection,' she said.
'Some already do. These lenses are more expensive but how much are your eyes worth?'
Ms Hoskin, a Lions Eye Institute research fellow and Optometrists Association Australia representative on Australia's Standards Committee for eye protection, spoke about her findings at the Royal Australian and New Zealand College of Ophthalmologists annual scientific conference in Hobart.
'I did the review to help understand the incidence of when a pair of spectacles, because of the design of the frame or the lens material, has contributed to or exacerbated injury.
'This might help with what materials to recommend and what designs to use.'
Ms Hoskin said there was no comprehensive database of eye injuries in Australia and better data were needed.
'We need to understand in more detail the sort of forces which people might come up against,' she said.
The review identified when there was increased risk of spectacle-related trauma.
This included people having individual risk factors such as being functionally one-eyed, having thin or brittle corneas, being elderly and at risk of falling, or previously having eye surgery or injury.
'If someone has had cataract surgery, for example, and their glasses fracture, they are more likely to get into a worse situation than someone who hasn't had the surgery,' she said.
Risk also increased while wearing spectacles during medium to high risk sports where bat or ball were used or there was a risk of collision. These included basketball, baseball, racquet sports and golf.
Activities involving low-mass high-speed or high-mass low-speed projectiles such as grinding lawn mowing or using electrical tools also increased risk.
Ms Hoskin recommended eye protection such as impact-resistant lenses, for example, polycarbonate lenses be worn in these cases as they were the strongest available and the only ones which had undergone compatibility testing in scientific literature.
She recommended flexible materials and plastic frames as case reports often documented injuries from metal frames.
In one particularly bad case, a man fell off a truck in India and a metal fencepost and his metal spectacle frame temple penetrated his brain. The man died during emergency surgery.
Ms Hoskin suggested avoiding smaller frames and frames with small vertex distance as having the lens closer to the eye was more problematic, and rimless frames as there were reports of these shattering into eyes.
She suggested spectacles with impact resistance be mandatory for high-risk activities and sports but said more work needed to be done to understand medium- to high-risk activities where eye protection should replace regular spectacles.
Filed in category:
Uncategorised