Read time:

1:30min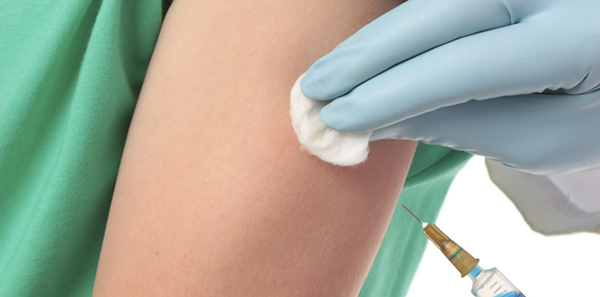 By Rhiannon Riches
Assistant Editor
Vaccine and corneal inflammation

Researchers have found a link between corneal inflammation and a vaccine for chickenpox and shingles.
They say their finding should be discussed by primary care physicians with patients with a history of eye inflammation before getting vaccinated. The varicella zoster virus vaccine is considered an essential medicine by the World Health Organization.
The researchers from the University of Missouri School of Medicine studied case reports from national and international registries. They found at least 20 cases of keratitis occurred in children and adults within a month of administration of the chickenpox and shingles vaccine.
For adults, symptoms of keratitis developed within 24 days of vaccination. For paediatric patients, symptoms of inflammation developed within 14 days.
While acknowledging it is a rare occurrence, the researchers concluded that it was important for physicians to know when giving the vaccine to individuals who had a history of the condition because it could be reactivated by the vaccine.
In Australia, the varicella vaccine is free under the National Immunisation Program Schedule and recommended as part of routine childhood immunisation.
App recognises objects
A new smartphone app designed for low-vision sufferers can identify objects and colours, describing the information audibly for users.
Aipoly uses artificial intelligence algorithms to identify objects instantly. When users point the phone's camera at their surroundings, the app assesses what is in its visual field and notifies the user out loud and on the screen in text.
Users also have the ability to 'teach' the app what it is pointed at, with the option to input different object names. As the app becomes more widely used, the Aipoly will be able to identify a larger number of objects more accurately.
The app was created by Australian entrepreneurs Marita Cheng, Alberto Rizzoli and Simon Edwardsson. Unlike other apps, Aipoly does not require the user to take a photo of the object.
Aipoly is available only on iTunes. Visit the Aipoly website.
Filed in category:
Uncategorised