Read time:

1:30min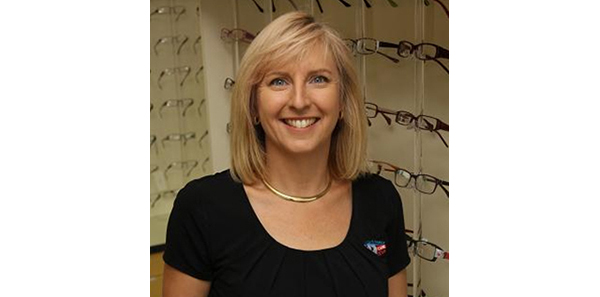 Sallyanne Morrison
______________________________
By Rhiannon Riches
Assistant Editor
Sallyanne Morrison had been practising for only a few years when she first called Optometry Australia for advice.
She joined the Australian Optometrical Association, as it was known then, as a member in Western Australia in 1990, after she had graduated and was working at Bullcreek Optometrists with Gary Crerie. 'I was so excited to be part of the profession; it was the done thing to join the association. I was happy to embrace all things AOA; it gave me a guide to the profession,' she said.
When Sallyanne relocated to rural New South Wales in 1992, she joined the NSW division.
'I started out doing locum work when I came back and during a lull, I did preschool screenings. It landed me in hot water with another local optometrist, who voiced his concerns about me screening preschoolers.
'He contacted the organisation but it backed me up, directed me on protocol and helped us overcome our minor differences. These days we sit next to one another at conferences. I valued the organisation's support, and it was reassuring to know they had my back,' she said.
It wouldn't be the last time Sallyanne found the support of the organisation invaluable.
'I run a busy regional practice, sometimes seeing a lot of patients each day. At one point, this landed me in hot water with Medicare. The NSW division helped me immensely going before a peer-review. It was terrific to have its support and it put me in contact with others who had had a similar experience.'
Sallyanne again turned to the organisation for assistance in 1997 when she purchased a practice in Dubbo, now called Morrison's Family Eyecare Centre.
'I called for help to purchase my own practice. It was a long-winded, drawn out affair that took over two years to resolve. I bought the practice from a dispenser and the OAA helped with formulas to value the practice, which was in contention.
'Again, the organisation put me in contact with others who had been in a similar position. One of them was Trevor Tchan in Grafton and he mentored me through the purchase. I had to negotiate a lot of obstacles, including a bank that didn't want to provide a business loan to a woman. The OAA helped me handle those negotiations,' she said.
Now, running a successful practice and therapeutically endorsed, she employs three optometrists, one of whom is a recent UNSW graduate. When there is an employment or HR issue, Sallyanne picks up the phone to Optometry NSW/ACT.
'I ring to bounce things off. Every couple of years I employ a new graduate and that involves liaising with the new graduate, negotiating contracts and so on. It's handy to be able to ring Optometry NSW/ACT and speak to someone like Andrew [McKinnon] who is actively involved at the UNSW and is familiar with the students,' she said.
Sallyanne has also been involved in the organisation behind the scenes. She was invited to take part in several meetings as part of a working group on compulsory education for optometrists, and has been part of a working committee on media.
'I did a media course in Sydney on how to handle journalists, how to get your point across about eye health, and how to get the most out of a media release,' she said.
As part of new graduate employees' contracts, Sallyanne pays for Optometry NSW/ACT membership for the duration of their employment.
'I believe in a united front. An individual won't make much impact. We've faced a multitude of political changes. As a professional body, we need to unite,' she said.
Filed in category:
Uncategorised