Read time:

1:30min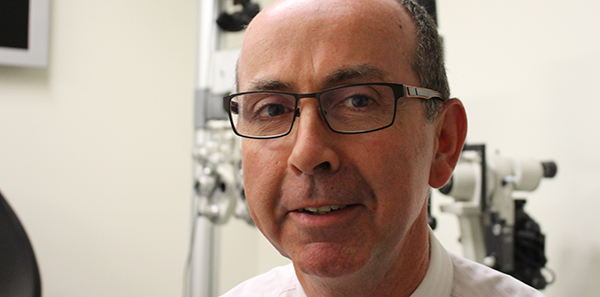 Canberra optometrist Andrew Watkins uses Oculo
______________________________
By Rhiannon Riches
Assistant Editor
Cloud-based clinical communications service Oculo is integrating with practice management software Optomate to further improve communication between optometrists and ophthalmologists.
Optomate, designed and built by Monkey Software, is a practice management program for independent optometrists in Australia and New Zealand.
Oculo, established by the Centre for Eye Research Australia in 2015, is a new platform to connect optometry and ophthalmology for referrals, clinical communications and secure messaging.
It has added a new feature to communicate with general practitioners. Activating the optional CC field means a referral is electronically copied to the GP using a pre-populated database. This provides an auditable record and keeps GPs informed for better continuity of care.
Oculo has an automated online directory to find all health practitioners involved in a patient's care, including GPs, endocrinologists, paediatricians and neurologists. It complies with Australian security and privacy laws.
According to Oculo's CEO, Dr Kate Taylor, there are now more than 230 ophthalmologists and 400 optometry practices using Oculo, and she sees opportunities to work with hospitals.
Dr Taylor said that because most public hospital eye services were overwhelmed and hospitals typically did not connect well with optometrists and ophthalmologists in the community, patients got 'stuck' in the public system. 'That means patients don't get the benefit of collaborative care closer to home,' she said.
'We see that Oculo can play a huge role in connecting public hospital eye services with community-based eye-care providers. This could make a significant impact on waiting lists, both to reduce their size and to increase the clinical oversight of the patients on them.'
Dr Taylor said the New South Wales government had accredited Oculo to deliver contracts valued at over $150,000, appointing it as an Information and Communication Technologies Services Advanced Supplier.
Oculo has also been accredited by the New Zealand Health IT Board to serve as a cloud-based service provider and will expand into New Zealand this year.
For information on Oculo, read Ahead in the clouds in Equipment 2016. MEMBER LOGIN REQUIRED
Filed in category:
Uncategorised