Read time:

1:30min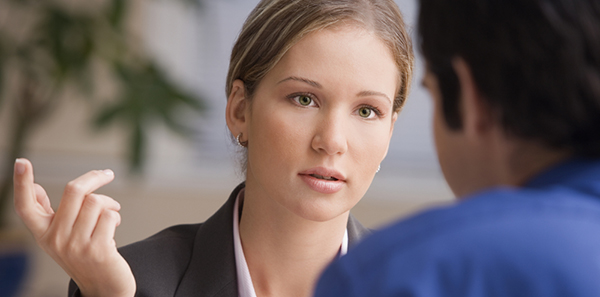 By Kathy Gough
Practice Manager, Claims
Avant Mutual Group Limited
When treating glaucoma, optometrists often work in conjunction with general practitioners, ophthalmologists and hospitals in a collaborative-care or shared-care environment. This integrated care requires effective communication and co-ordination between health-care providers and their patients.
Optometrists can independently treat glaucoma and prescribe scheduled medicines for the condition, provided they refer patients to an ophthalmologist within four months of commencing treatment.
Decision-making related to prescribing medicines for optimal patient management is complex. Increased pharmacotherapeutic options, polypharmacy and the age of patients, increase the need for meticulous record-keeping and sharing of information.
Effective collaborative care
Communication is the linchpin of effective shared care. Clearly defined and agreed roles and responsibilities are essential for each health-care practitioner. These should be reviewed regularly with the patient to ensure optimum care is maintained.
A shared-care arrangement has to be based on trust. Before entering into such an arrangement, it is prudent to discuss:
•          the agreed scope of practice of each practitioner's role
•          communication protocols: between professionals, hospital services, primary carers and the patient
•          the patient follow-up system: who is responsible to monitor and review compliance and attendance, and how this is reported?
•          emergency care arrangements: who should the patient contact in an emergency?
•          prescribing arrangements
•          agreed information to be documented in a patient's clinical record
•          adverse event management.
It is also critical to have regular quality assurance reviews to discuss adverse events, the implementation of actions from audit reviews, and re-audits to ensure successful outcomes.
Remember the patient. Make sure all the shared-care arrangements are understood by and agreeable to the patient, and that there is informed patient consent.
Who is liable if there is a patient claim?
As with all treatment, clinicians have a duty to warn patients of material risks inherent in the proposed treatment and to exercise reasonable care and skill in their diagnosis and treatment.
If an optometrist breaches their duty of care, they may be liable for any reasonably foreseeable injuries that results because of their treatment. Whether a practitioner has breached his or her duty of care depends on the nature of the decision and judgement the practitioner has made.
While each case is considered on its individual facts, an optometrist will generally have a defence to a claim that they breached their duty of care if they acted in accordance with widely accepted competent professional practice at the time the service was provided. This is an issue for expert opinion.
Take-home messages
Collaborative care needs to be planned. The scope of care needs to be understood by all parties. Communication needs to be clear to ensure follow-up. The patient needs to consent to the care arrangement and to be advised whom they can turn to at various stages of their care.
Optometrists need to know their limitations, seek help early and document, document, document!
More information
Sections 6 and 7 of the Optometry Board of Australia's Guidelines for use of scheduled medicines December 2014 provide guidelines for collaborative care and requirements for caring for patients who have or are at high risk of developing chronic glaucoma. Section 3 of the OBA's Code of conduct for optometrists also provides guidance on communication with other health practitioners.
Optometry Australia has a position statement about shared care and a memorandum of understanding with Glaucoma Australia.
Disclaimer: This article is not comprehensive and does not constitute legal advice. You should seek legal or other professional advice before relying on any content, and practise proper clinical decision-making with regard to the individual circumstances. Avant is not responsible to you or anyone else for any loss suffered in connection with the use of this information. Information is current only at the date initially published.
Avant provides professional indemnity insurance to Optometry Australia on behalf of its members.
Filed in category:
Uncategorised