Read time:

1:30min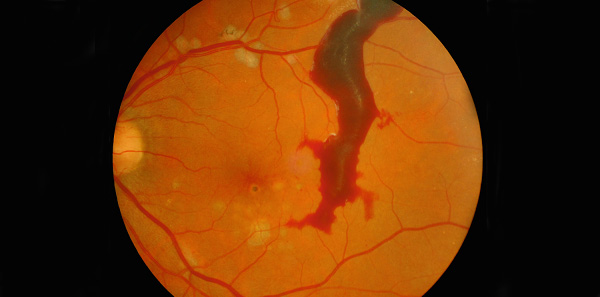 ______________________________
Sydney optometrist Mike Jackson doesn't apologise for sometimes resorting to shock tactics to make his diabetes patients sit up and take notice in an effort to avoid blindness.
He practises in an area with a high incidence of diabetes and has seen too many cases of diabetic retinopathy to tip-toe around the issue.
Mr Jackson says the 'monster' that is diabetes means he is seeing patients with diabetic retinopathy at much younger ages now than when he started practising optometry 20 years ago.
He tells horror stories of patients aged 28 years with severe diabetic eye disease, blind at 35 and dead at 40 from diabetes complications.
Two decades ago, very few of his patients had diabetes or diabetic retinopathy. Now, on some days, half of those at his south-west Sydney practice have diabetes.
In 1996, Mr Jackson and his optometrist wife Maria Pham moved to their practice in Green Valley, near Liverpool and Cabramatta, a multicultural area highly populated with people of Fijian, Indian, Cambodian and Vietnamese descent.
'Twenty years ago, diabetic retinopathy was rare and mainly in older people,' he said.
'Now the diabetes epidemic has exploded and I see a lot more with diabetic retinopathy and they seem to be getting younger. Now people are 35 and have blood all over their retina. What is it going to be like for them in 20 years?'
Mr Jackson shows them fundus photos of patients who have lost vision due to diabetes and bluntly says they could be next if they don't start looking after themselves.
'Some people are managing themselves but a lot aren't. I have seen so many tragic cases of people who have gone blind,' he said.
'The optometrist is the only one to see the fundus and see the damage before the patient has lost anything.
'When I see a bad case, I wish I could have seen them five years ago so I could have done more. That makes me more determined the next time someone comes in and I can't let them walk out without giving them a hard time.'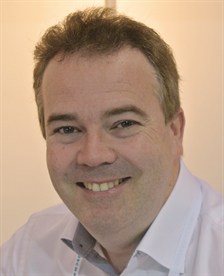 Mike Jackson
Some of the more memorable cases include a 28-year-old female patient with diabetic retinopathy and visual acuity 6/21 in both eyes, requiring urgent referral to specialists.
'She had seen many doctors but she just wasn't looking after herself,' he said.
Another bad diabetic patient presented for a routine check to get a form filled to renew his licence.
The 51-year-old had dangerously high blood glucose levels and had not been to his ophthalmologist for a while, he said, because he could not afford laser treatment and the Avastin injections required for his diabetic retinopathy.
Mr Jackson took a fundus image and was horrified with the results.
'There had been no hint of the disaster he was. Vision was only RE 6/12 LE 6/15, barely good enough to drive,' he said.
'The retina showed signs of new vessels, previous laser treatment and a monster of a haemorrhage in the left eye. This looked like a blood blister and was trapped between the retina and the vitreous.' (Figure)
After seeing the photo and a warning by Mr Jackson about where his vision was heading, the patient said he was going home to sell everything he owned on eBay so he could afford the treatment.
'I immediately called retinal ophthalmologist Dr Michael Chilov who understood the situation, saw the patient straight away and bulk-billed him,' Mr Jackson said.
'His last report said he was doing much better. Some patients have given up but there are stories of hope and this man's is one.
'Some patients respond when presented with a wake-up call. Others descend into hopelessness and depression so I say they can change and turn things around and encourage a good diet, exercise, quitting smoking and controlling blood sugar.
'For some I have to read the riot act and say you could go blind if you don't manage yourself better—you have to grow up and change, you can't eat like you did when you were 20—while others I encourage.
'If they see you regularly you can encourage them and instil hope. For example, if HbA1c is eight to nine which is too high but it is falling, I say: that's good it's dropping, keep going.'
His reaction depends on the individual circumstances, patient's personality and situation. He involves family members if necessary, such as when a 25-year-old diabetic father had HbA1c at catastrophic levels of 15 for three years.
'He smoked, was not taking his insulin and had three young kids. He was not going to change so I had to tell his wife that he was not going to see his kids finish primary school unless he made some drastic changes,' Mr Jackson said.
The extent of the problem in the area is highlighted by a local specialist retinal centre which started with two retinal ophthalmologists but now employs 10. Mr Jackson has a good relationship with the ophthalmologists.
'I can call them any time and I've even had one call me while he was on holidays,' he said.
'GPs have minimal retinopathy experience so if they see blood sugar is up, they often panic and send them to the ophthalmologists but they're so busy with diabetic retinopathy, they are confident in sending these patients to me, knowing that if I am worried, I'll send them back.
'Optometrists have a valuable role liaising with ophthalmologists to arrange treatment. If we can get these patients to the specialists on time, we can save their sight.
'When you see people younger than you who look older, you see how diabetes has impacted their health. If there is damage to the retina, there is damage in other organs too.
'We see overweight people, 120 kilograms, all the time. Being so overweight is very common now.'
Mr Jackson asks patients if they check their blood sugar and if they know what to look for.
'I tell them that if their sugar goes from seven to eight, their risk of blindness is doubled and if it goes from seven to nine, it triples. I say they need to make drastic changes and sometimes I have to shock them by saying they are in deep trouble and "I'm glad I'm not you."
'Diabetes is such a monster. It's killing people but they don't realise it.'
Filed in category:
Uncategorised