Read time:

1:30min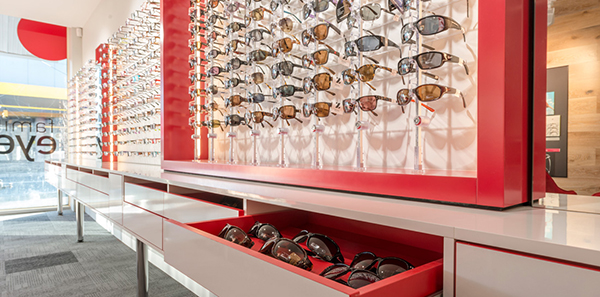 Family Eyecare Bentleigh   Image: Bransten Media
______________________________
Naomi Curtis
Marketing and Project co-ordinator, AAFS Shopfitting
Considering renovating your practice and not sure where to start? Here are three essential tips to improve the patient experience and boost the success of your business.
1.   Enhance front-of-store layout to increase foot traffic
To attract new patients, it's important that shopfront displays provide an open, inviting entrance to the practice, with large glass panels allowing passers-by to view the interior and range of eyewear.
Annette Tiu, who together with James Baumgarten owns Family Eyecare Bentleigh, agrees. 'Our renovation made the practice not only fresher and more stylish, but also engaging and welcoming,' she said. 'We noticed a difference in browsing behaviour immediately. Prior to the fit out, we didn't have people who browsed. No-one could see the frames from the outside, so they didn't come in. In fact, we looked more like a medical-service provider. With the new fit-out, the whole practice opened up.'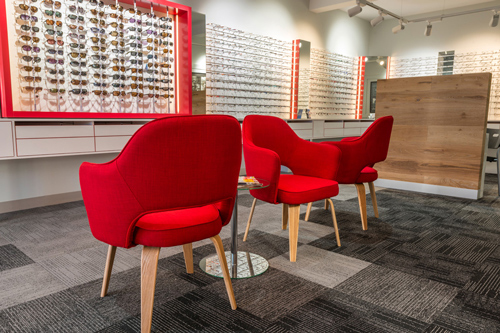 2.   Improve the patient experience by reflecting on mirror accessibility
We all want to look our best and to ensure we do, we check out ourselves in a mirror. We don't want to have to look up or down at a weird angle to do so, neither do we want to see only our face.
Installing mirrors at a height of around 900 mm to 2100 mm works well. Patients can try on frames, see themselves as they usually would and decide if the frames complement their face shape, personality and attire.
3.   Introduce LED globes into a strategic lighting design
Lighting design is key to meeting all requirements of an optometry practice.
The consulting rooms require a soft light of about 3000 degrees Kelvin to ensure patient comfort during testing and examination. Product illumination is essential to highlight display racks across your range of frames but especially for exclusive eyewear, and a cooler, more natural light of around 4000 K is ideal for patients when trying on prospective frame purchases.
Using eco-friendly LED light fittings offers much-need flexibility for various lighting scenarios, whether for functionality or as a design feature, while enabling you to reduce operational costs.
Prior to the fit out, the practice had only down-lighting. 'It caused a lot of shadows and that didn't do much to make the colours of the frames stand out,' Annette said. 'Now we have more direct spot-lighting on the frames and they're just easier to see.'
Annette admits that lighting wasn't a top priority on her list of things to change. 'Lighting is something you really don't consider,' she said. 'We never saw the problems with the lighting we had previously, and over the years, you just go along with it. Only after you get the new lighting set up do you realise how much better it really is, how much of an impact good lighting can have.'
Surprising results
Among other surprises for Annette was the way long-term patients responded so positively. 'They think the fit-out is great,' she said. 'They all like the fact that the frames are more spread out and there is more room for browsing.
'Probably the most unbelievable thing about working with AAFS Shopfitting is that they said the fit-out would take three weeks and then it actually took three weeks. They were spot on.' 
For an overview of the Family Eyecare Bentleigh fit-out, visit the AAFS Shopfitting website.
Filed in category:
Uncategorised