Read time:

1:30min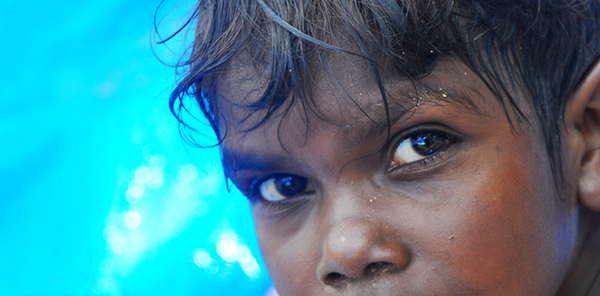 By Ashleigh McMillan
Journalist
The Australian Government has announced an additional $20.8 million over four years from 2017-2018 for activities to reduce trachoma in Indigenous Australians.
The announcement was made by former Health Minister Sussan Ley in the Mid-Year Economic and Fiscal Outlook (MYEFO) 2016-2017 update on 19 December.
Provision of $17.8 million of the trachoma funding was included in forward estimates. According to MYEFO budget papers, the remaining cost will be offset by directing funding from within the Health portfolio.
Laureate Professor Hugh Taylor, the University of Melbourne Harold Mitchell Chair of Indigenous Eye Health, says he is excited by the announcement which will target trachoma hot spots.
'The funding and its timing will ensure that the screening and treatment programs carried out by the jurisdictional teams will carry on without disruption and will enable us to really focus efforts on trachoma hot spots with programs such as Clean Faces, Strong Eyes as we work towards eliminating trachoma by 2020,' Professor Taylor told Australian Optometry.
According to the National Trachoma Surveillance and Reporting Unit, prevalence of trachoma in endemic areas fell from 21 per cent in 2008 to 4.6 per cent in 2015.
Vision 2020 CEO Carla Northam says that more work is needed to reach the commitment made in 2009 by the World Health Organization's Alliance for Global Elimination Trachoma by the year 2020 (GET2020).
'GET2020 is a fantastic example of harnessing the power of global partnership to prevent avoidable blindness. The SAFE strategy, [which is] surgery for trichiasis, antibiotics, facial cleanliness, and environmental improvement, is being delivered in over 58 countries and is at the heart of efforts to eliminate the disease.
'In Australia, it has been instrumental in the reduction in rates of trachoma in children in outback communities since 2008,' Ms Northam told Australian Optometry.
Filed in category:
Uncategorised