Read time:

1:30min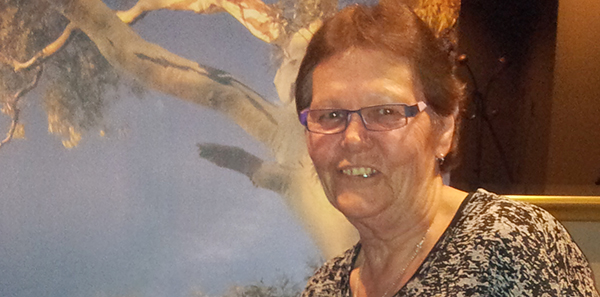 Phyllis Dennis   Image: Brien Holden Vision Institute
______________________________
By Helen Carter
Journalist
Tribute to Phyllis Dennis
Brien Holden Vision Institute (BHVI) has paid tribute to eye health co-ordinator Phyllis Dennis who died in a traffic accident on 25 August.
Ms Dennis, a Gamilaraay woman, worked as a nurse and Aboriginal Health Worker in New South Wales, before spending the past 14 years as the Regional Eye Health Co-ordinator at Walgett Aboriginal Medical Service, co-ordinating eye clinics between 23 Aboriginal communities and BHVI.
More recently, she ran clinics at Wellington Aboriginal Corporation Health Service and worked as an Aboriginal Health Worker at Dubbo Regional Aboriginal Health Service.
Chairman of the Brien Holden Vision Institute board and consultant to the Aboriginal Health and Medical Research Centre NSW, Professor Brian Layland, said in a statement: 'Phyllis was responsible for eye clinics conducted by the institute over a wide geographical area of North Western NSW for many years; she took an active part in training programs for eye health workers. We at the institute and many, many Aboriginal people have benefitted as a result of Phyllis's devotion and contribution to Aboriginal eye care. She will be greatly missed.'
Read tributes from optometrists Bruce Turner and Nina Tahhan
Scroll to page three for a profile in Australian Optometry written by the convenor of Optometry Australia's Rural Optometry Group, Dr Philip Anderton.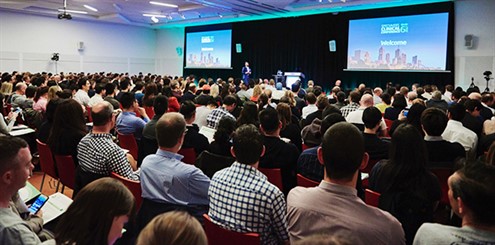 Specsavers Clinical Conference   Image: Specsavers
OCT rollout for Specsavers
More than 600 delegates, including about 70 non-Specsavers optometrists and 90 optometry students, attended the Specsavers Clinical Conference at Melbourne Convention and Exhibition Centre on 2-3 September.
Senior global manager for medical affairs for Topcon Dr Carl Glittenberg gave a presentation on why OCT screening is the future of optometry, and an overview of the past, present and future of imaging technology in optometric diagnosis.
Specsavers has selected the Topcon 3D OCT-1 Maestro from Device Technologies as its OCT of choice and the roll-out of Topcon Maestros has commenced in Specsavers' Australian stores. In the next 12 months, more than 100 OCTs are expected to be installed in Australian and New Zealand practices, accompanied by a training program.
Features of the conference were clinical education sessions, a trade exhibition, and a drinks and canapés function at Southbank.
Filed in category:
Uncategorised