Read time:

1:30min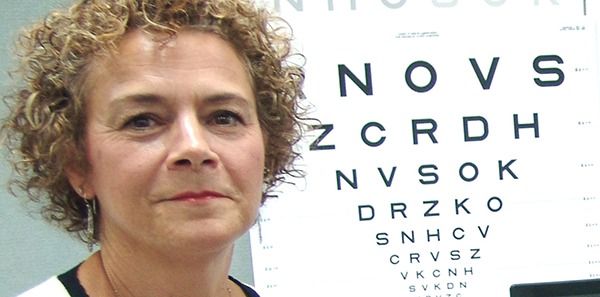 Professor Joanne Wood   Photo: QUT, Erika Fish
______________________________
By Helen Carter
Journalist
Professor Joanne Wood from Queensland University of Technology will receive an Honorary Doctor of Science from Aston University, UK, for her significant contribution to vision and optometry.
She will receive her doctorate at a ceremony in Birmingham in July.
Professor Wood is a research leader in vision and driving, vision and balance and falls, children's vision and Aboriginal and Torres Strait Islander eye care at QUT's School of Optometry and Vision Science.
She completed her Bachelor of Science (Hons) and a PhD in visual sciences through Aston University, followed by a Postdoctoral Fellowship in Clinical Psychophysics at Oxford University.
Professor Wood has amassed extensive research experience in her areas of expertise, including visual field testing and development of techniques for the early detection of ocular disease.
Aston University Vice Chancellor Professor Alex Cameron said that each year the senate of the university considered candidates for the award of honorary degrees as a means of publicly recognising individuals who had distinguished themselves in a particular field, or had given outstanding service to the university and community.
Professor Wood's research in vision and driving and the influence of various forms of visual impairment on driving performance has been the focus of her research for several decades.
In 1991, she established the Vision and Driving research laboratory at QUT, which incorporates measurements of actual driving performance on a closed-circuit driving course and the open road, instead of making indirect judgments using crash rate data or driving simulators.
In the past 10 years, her research has attracted $8 million in funding from government bodies and industry partners, and has resulted in more than 200 research papers published in domestic and international peer-reviewed journals and hundreds of presentations at major international conferences.
She has developed an extensive research network overseas and within Australia which has led to collaborative research projects in vision, ageing and driving.
Throughout her career Professor Wood has received numerous awards for her teaching, research and significant impact in optometry and eye care. These include the 2015 Arthur Bennett Prize awarded by the British College of Optometrists, and the 2015 Glenn A Fry Award from the American Optometric Foundation.
The Glenn A Fry Award is given to a distinguished scientist or clinician in recognition of the quality, significance, impact and relevance to optometry of their current research contributions. The academy stated at the time: 'What makes her research stand out is its emphasis on performance in the real world through the testing of subjects with real and simulated visual impairments on closed road circuits as well as open roads.'
Filed in category:
Uncategorised