Read time:

1:30min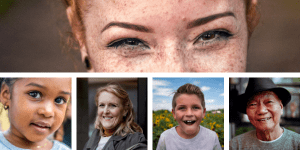 Optometry Australia today released its FY2020-2021 Annual Report which provides a summary of projects and initiatives delivered by the organisation on behalf of members in the past y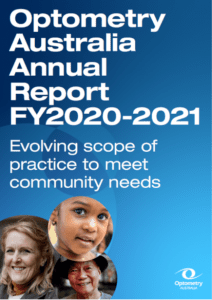 ear.
President, Murray Smith said the National Board of Directors was pleased to see such solid results against a backdrop of on-going COVID-19 challenges.
Last week, Mr Smith announced that Optometry Australia had received a 2021 Best Workplace Award in recognition of its exceptional levels of employee engagement and satisfaction.
'This capped off a remarkable year for the organisation which faced its own challenges with staff working remotely for the entire period. This did not prevent them from being highly engaged, respectful of each other and committed to the delivery of exemplary member service', Mr Smith said.
Evaluation tools
As with the annual staff survey, Optometry Australia employs various evaluation tools based on tangible measures that drive an evidenced-based approach to meeting member needs, with many such tools highlighted in the FY2020-2021 Annual Report.
Member survey
Mr Smith said: 'One such evaluation tool, perhaps our most critical, is our biennial member survey with the 2021 results* also revealing that members endorse the changes made by Optometry Australia to grow member services and to be more visible in recent years.
'Members have given us reassurance that we are responding to their needs and the needs of the sector's growth, elevation and evolution'.
The survey results highlight that 88% of members now consider Optometry Australia a leader; 86% effective; and 83% innovative.
'This is a positive response that we are addressing member concerns and needs while putting in place a solid framework to evolve and sustain optometry', Mr Smith said.
Optometry Australia's main benchmarks that it uses to measure member sentiment include:
| | | | |
| --- | --- | --- | --- |
| | 2021 results | 2016 results | Change |
| Optometry Australia provides good membership value | 85% | 61% | +24% |
| Members who would recommend, or likely recommend membership | 86% | 69% | +17% |
| Optometry Australia is trustworthy | 96% | 76.7% | +19.3% |
| Optometry Australia is member focused | 94% | N/A | N/A |
Professional advice
In addition to the above results, the organisation employs a team of seven highly qualified optometrists

dedicated to supporting member services including providing one-on-one advice, often on complex issues, via a Member Help Desk. This service consistently receives a 98% satisfaction rating.
CPD program
Another evaluation tool is attendance and feedback on Optometry Australia's CPD program.
'In FY2020/2021 members spent a combined 53,700 hours participating in our programs and 80% of members now rank our education offer as very valuable. Based on this, we have solid evidence that our entry into education delivery was the right decision', Mr Smith said.
The year ahead
Mr Smith said that the sector had much to look forward to, notwithstanding that 2022 may be the first in three years where optometrists may be able to deliver uninterrupted clinical and patient care.
He added that there were several new initiatives that the organisation will be a focus on in the first quarter of the new year.
Federal election
With a federal election looming, Mr Smith said that Optometry Australia will once again ask members for their support to write to sitting and aspiring politicians to put eye health on the federal agenda as a matter of priority.
'We've already had many members respond to our call out with hundreds of pieces of correspondence sent to politicians across Australia to date, but we will need many more voices to sway opinion and to generate the level of debate necessary to instigate change.
'By working together and igniting our collective voice, we will have a much stronger probability of informing national debate on the timely diagnosis and treatment of eye disease in Australia'.
He added that Optometry Australia was developing a 2022 Federal Election platform which would also be distributed to key policy makers.
'This platform summarises our practical solutions to address Australia's looming eye health crisis and its goal is to generate a political reaction'.
Sustainability
A second early initiative highlighted by Mr Smith is to bring the sector together to start discussing the environmental footprint of optometry.
'With health care contributing to an estimated 4-5% of global greenhouse gas emissions, it is incumbent on our profession to seek ways to reduce our environmental footprint'.
Optometry Australia recently announced that it will hold a special interest group event on this topic in early 2022 to commence the conversation and to help shape the sector's response to this critical issue. Details will be issued in due course.
CPD strategy
Optometry Australia is currently finalising its CPD strategy which, Mr Smith said, will shape the organisation's education program to ensure that optometrists are in the best possible position to meet community eye health expectations now and into the future.
'I look forward to sharing this strategy with our members once it is ready'.
Collaboration
With structural optimisation a cornerstone of our FY2021-2024 Shared Strategic Plan, Optometry Australia will continue to work proactively with the state division Presidents to maintain momentum around ways to generate greater efficiencies across the federation.
'We need to do this so that we, the collective professional body for optometrists, can be more efficient at evolving and sustaining the profession, and providing exceptional member value.
'We have also invited the state divisions to identify champions to lead the profession to work to full scope across all state jurisdictions', Mr Smith said.
Caption: Above right: Murray Smith, President, Optometry Australia 
*Optometry Australia's 2021 Member Survey was conducted in October 2021
Filed in category:
Members & member initiatives
,
National & State initiatives
,
Research & surveys
Tagged as:
Advocacy & government
,
Good vision for life
,
Leadership
,
Member services