Read time:

2:min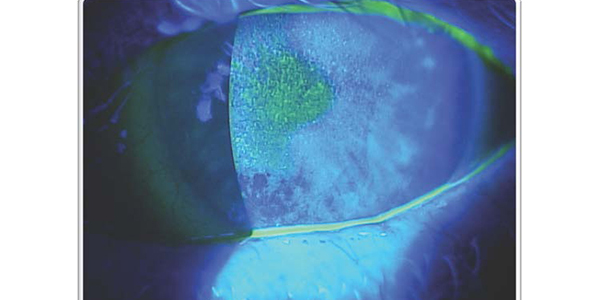 This image from Dr Jordan Keith shows how powerful a NaFl strip is at testing for causes
By Helen Carter
Journalist
Strategies for solving the common complaint of epiphora or watery eyes will be discussed by American optometrist Jordan Keith, a keynote speaker at O=MEGA19.
Dr Keith said that ironically, increased use of digital devices including computers which is leading to more dry eye, may also be causing more watery eyes.
Organised by ODMA and Optometry Victoria, O=MEGA19 at Melbourne Convention and Exhibition Centre from July 19 to 21, will be the biggest eye care and eye wear event in Australia. It replaces and combines ODMA19 and SRC, and includes a clinical conference offering up to 48 clinical CPD points, free trade fair and masterclasses across three days.
Non-clinical masterclasses for optical dispensers, practice management staff and optometrists will run at the same time as the clinical conference.
Dr Keith told Optometry Australia: 'I assume watery eyes are on the increase due to work shifting towards computer screens. On average, we blink approximately 12 times per minute. When we read, look at a computer, or our phones, our blink rate drops in half. When we don't blink as often, we don't produce the same volume of tears and the old tears evaporate more quickly.
'This leads to dry eye which can start as symptoms of fluctuating vision between blinks, due to poor tear coverage, but builds eventually to watering, scratchy, red eyes.
'Computers tend to dry eyes out more than reading a book or phone because we look at most desktop computers at eye level versus looking down at a phone or book, causing more surface area of the eye to be exposed to increased evaporation.'
Strategies
Dr Keith said it could be easy to assume the cause of watery eyes was dry eye and move on to the next patient.
'But the differential diagnosis list is long and it's important to assess all possible causes or patients will be right back with the same issue,' he said. 'It's important to have a strategy to test these patients because the treatment varies greatly depending on the cause.
'If it is related to overproduction of tears – reflex tearing from the eye being threatened like in dry eye – the treatment is aimed at turning off reflex tearing pathways, returning the ocular surface to a more normal state.
'If it is due to poor drainage of tears, identifying where the anatomical problem is and, if available either surgically or non-surgically, restore the anatomy back to normal.
'Treatment can vary from simply using artificial tears or wearing goggles at night, to being under general anaesthesia in an operating room with two surgical specialists recreating a new plumbing tract – dacryocystorhinostomy.'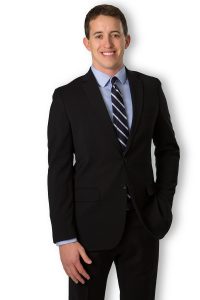 Dr Jordan Keith
Causes
The most common cause of overproduction of tears is dry eye, and there are numerous causes of this, he said. Other causes include allergies, lid disease (anterior/posterior blepharitis), exposure issues from lagophthalmos (incomplete blink), foreign bodies, misdirected eyelashes and corneal dystrophies such as epithelial basement membrane dystrophy.
'For poor drainage it is all about following the anatomy of the life of a teardrop,' he said. 'From lid issues (ectropion), to conjunctivochalasis, punctal stenosis and acute/chronic infections of the nasolacrimal drainage system, to a blocked valve at the end of the pathway in the nose.
'Approximately 20 per cent of infants less than six months old have blocked nasolacrimal drainage systems resulting in chronic watering eye(s), and there is a strategy, based on clinical trials, that helps us manage them appropriately.'
Dr Keith said epiphora was a very common complaint optometrists hear about daily.
'All of us have watery eyes occasionally and that is normal but some people deal with it constantly and that's not normal,' he said. 'Watering eyes are more common as we age due to the changes our eyes go through, but it is also common in infants.
'When healthy, our eyes produce new tears and drain old tears with every blink.  Normal eyes don't "water" due to the correct balance of in-flow/out-flow of tears.
'When they do water, it is broadly either because our eyes over-produce tears, for example when we are emotional or in pain, or there is something wrong with how they are draining tears. How often optometrists see people with this complaint depends on the cause.'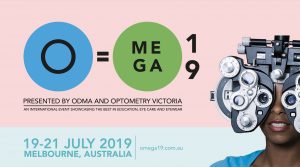 Redness and pain flags
Dr Keith said watering eyes could be the only symptom or there may be other associated symptoms including red eye, pain, vision loss, discharge and fluctuating vision.
'Generally speaking, the more red, painful, and/or the more vision loss there is with watering eyes, the more serious it is,' he said.
'One of the most common secondary complaints with constant watering eyes is that the skin around the eyes gets raw/dry from constant wiping/dabbing, like when we have to blow our nose over and over again when sick.'
One of the best pieces of education he received was from his residency director, Tim Harkins, OD, at the Kansas City VA Medical Center.
'For all clinical presentations you come across even occasionally, he would say, research and prepare a strategy to evaluate them in advance so that when they arrive, an efficient examination of all relevant differential diagnoses occurs.
'Less thinking, more reacting, and a better chance at arriving at the correct diagnosis the first time.
'With a complaint of watering eyes being so common, it can be easy to assume the most obvious cause – dry eye – and stall our thinking to keep testing for other causes. The strategy is not intellectually difficult.  It's about getting in a habit of going through it every time.'
Conference quality and convenience
Optometry Victoria CEO Pete Haydon said: 'We're delighted with the level of support we've received for O=MEGA19. We have more than 840 optometrists registered for the clinical conference which is more than double the number we had at the same stage for SRC 2018.
'On top of this there are well over 750 people registered for the tradeshow which has more than 100 exhibitors, and masterclass program. We think this shows that people really understand the value of what we've put together, and see that it's high-quality and highly convenient offering.
'We're looking forward to a great event, and there's still time to register.'
A window dressing competition with prizes is open to all optical retailers with street frontages and entries will be displayed at the conference. Practices should upload a photo of their window display to @odmaeyewear on Instagram using the hashtag #OMEGA19 and identify the business. They must also email the photo to omegavisitor@iecgroup.com.au. Entries close 10 July.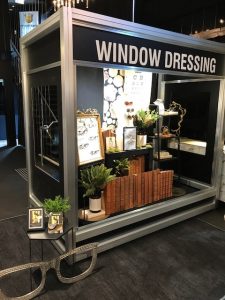 Filed in category:
CPD, conferences & events
,
Patient care & management
Tagged as:
O=Mega Vic
,
Patient management