Read time:

1:30min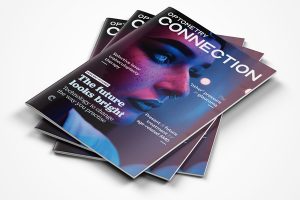 By Optometry Australia
Optometry Australia is launching a new flagship education publication, Optometry Connection which we are creating to support you in your day-to-day patient and clinical care decision making.
Optometry Connection will represent a new era in how Optometry Australia delivers quality content to meet contemporary education standards aligned to the OBA's new registration standards and associated CPD guidelines for optometrists. It will replace our quarterly Pharma and annual Equipment magazines.
'We know how much our members love Pharma. Our decision to cease its publication after the September 2020 issue reflects our need to support them within our transforming CPD landscape by evolving and adapting within our ever-changing world', Optometry Australia's CEO Lyn Brodie said.
'Optometry Connection will provide a unified view of the clinical aspects of modern optometric practice. Each issue will incorporate articles from top clinicians and researchers, as well as case studies and interviews of leading optometry luminaries. I am confident that each issue will provide you with numerous ideas and inspiration that you can put immediately to use', Ms Brodie said.
Through Optometry Connection we aim to provide a minimum two hours time-based CPD each issue – giving you around 10 hours of time-based education each year. Additional assessment will also be provided to enable you to obtain even more quality assured CPD hours throughout the year from this one publication.
And just like Pharma and Equipment, you will receive a complimentary copy of each issue of Optometry Connection in the mail as part of your membership.
'This new magazine is part of our plan to enhance our comprehensive range of quality assured CPD that we deliver to you. Other programs delivered through our Institute of Excellence include pre-recorded webcasts, interactive online learning modules and our new Optometry Virtually Connected conference and product showcase. We also plan to extend the Optometry Connection masthead beyond print and we will notify you of these plans once established', Ms Brodie said.
Members can continue to access OBA-accredited back issues of Pharma, all offering 6 CPD points per issue, for the duration of the 2020 CPD year. At the end of 2020 CPD year, issues will be archived with soft copies remaining accessible indefinitely and you will continue to have access to them to complete as time-based CPD on the Institute of Excellence's online learning platform.
More information on OBA's new time-based registration standards will be included in the September issue of Pharma and they can also be found on our website.
More details will be announced as the year progresses.
For further information on the CPD changes, please don't hesitate to contact our Optometry Advisor Helpdesk on 03 9668 8500 or at national@optometry.org.au.
Filed in category:
CPD, conferences & events
,
General news
,
Member resources
,
National & State initiatives
,
Publications & podcasts
Tagged as:
Clinical practice guides
,
Leadership
,
Marketing
,
Member services
,
Pharma