Read time:

1:30min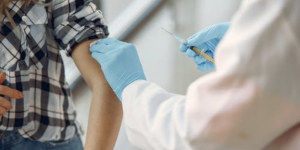 National President, Darrell Baker has urged all optometrists to get vaccinated, citing that as prominent health professionals, optometrists should be leading by example.
While acknowledging that this is a personal choice, he said that, 'Vaccinations will help ensure that our profession can return permanently to doing what we do best – providing essential eye health and vision care to Australians'.
In a video message delivered today, Mr Baker confirmed that while getting vaccinated is not currently mandatory for health professionals and in his situation, those working in private settings in WA, he said that he personally chose to get vaccinated because of the significant role that he played in community health.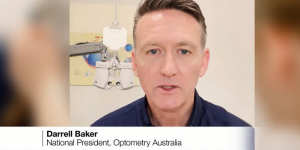 Mr Baker said, 'I understood my obligation to protect myself, my staff and my family against potential COVID-19 transmission resulting from dealing with patients and the public on a daily basis.
'While being vaccinated may not guarantee I won't get COVID-19, it may assist in preventing me contracting it, inadvertently passing the disease onto others and minimising serious health consequences for me if infected', he said.
He said that the national board believed that by contributing to the national vaccination tally, optometrists can assist Australia opening up again and through this, they can return to providing the full breadth of community eye care.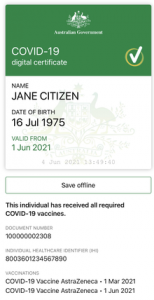 'By uniting and making a concerted effort to get vaccinated, we can all throw our support behind our colleagues who may not be working, have been stood down or have had their hours reduced as a result of ongoing lockdowns', he explained.
'Re-opening and remaining open to the public will continue to require a high level of vigilance in relation to personal protection and infection control as well as following mandated state government COVID-19 contact tracing registration requirements'.
Mr Baker also assured members that the state organisations are continuing to work with state and territory governments to advocate for lockdown restrictions on optometry services that are appropriate to the context.
COVID-19 hub
Members are reminded to constantly check the COVID-19 hub on our website for the most up-to-date information on the pandemic as it relates to optometry including state-by-state lockdown and restriction advice, clinical requirements, PPE and infection control, health and wellbeing resources and business continuity guidance.
Filed in category:
Coronavirus
,
Patient care & management
,
Workforce
,
Workplace
Tagged as:
COVID-19
,
Patient management