Read time:

1:30min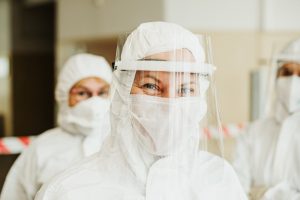 The Australian Health Practitioner Regulation Agency (Ahpra) today announced that optometrists were now recognised as part of the approved national surge workforce to support clinical and non-clinical roles directly related to the COVID-19 response, including the administration of COVID-19 vaccinations.
Ahpra stated that responding to COVID-19 remains an important focus for Australian governments and the community and that registered health practitioners are playing a vital role in supporting the vaccination rollout in providing healthcare across various settings.
Optometrists today joined the 22 September 2021 temporary sub-register, which will be in place for 12 months. This sub-register, along with another sub-register established on 5 April 2020, identifies those health practitioners whose clinical skills and training give them appropriate qualifications to provide a range of clinical and non-clinical support required to respond to the COVID-19 health crisis, including administration of COVID-19 vaccinations.
Ahpra confirmed that it will commence contacting optometrists, along with other health practitioners included in today's sub-registry, to notify them of this decision.
It further confirmed that there is no requirement for any optometrist to participate in the COVID-19 surge workforce but it potentially provided employment opportunities to optometrists who may be unemployed, or who have had their work hours significantly reduced, as a result of on-going lockdowns and restrictions.
Optometrists who have let their registration lapse will also be contacted by Ahpra, and will need to opt out should they not wish to join the surge workforce.
Ahpra verified that its decision today enables state governments to appoint health practitioners on the two sub-registers to be included as part of their surge workforce but, due to differing state legislation, the decision to do this rested with each jurisdiction's government.
National President, Darrell Baker (pictured below, left) said that today's announcement was a major development for the profession and one that firmly recognises the clinical skills, experience and training of optometrists as primary health care workers and major contributors to community health.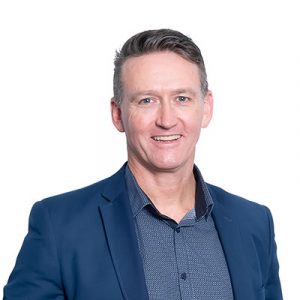 'Optometrists today joined doctors, nurses, pharmacists, dentists, midwives, and 10 other health practitioners as recognised COVID-19 surge healthcare workers.
'We are delighted as this recognition could help to unlock further scope of practice advancements that could otherwise, take years to come to fruition', Mr Baker said.
He added that Optometry Australia is hopeful that other state and territory governments will follow the precedence set by the Victorian Government on 2 September, to include optometrists in their COVID-19 vaccination health response team.
'Optometry Australia will support our state divisions' efforts in lobbying their governments in relation to today's announcement', Mr Baker said.
Joining the surge workforce
Ahpra anticipates that once a state or territory government approves the involvement of the 22 September sub-register of health practitioners in their surge workforce, they will implement the necessary COVID-19 health workforce registration, training and compliance systems and protocols.
Victorian optometrists, for instance, need to register their interest in participating in this state's vaccination roll-out and then undertake the Australian Government's vaccination training program. The Victorian Government also provides medical indemnity insurance for their COVID-19 community health workforce.
Optometry Australia's Chief Clinical Officer, Luke Arundel, said that any member who elects to participate in the COVID-19 surge workforce will need to ensure that they are covered by either their state government, or COVID-19 community health hub's, medical indemnity insurance.
What is the temporary sub-register?
The April 5 2020 and 22 September 2021 sub-registers are temporary registers of health professionals that have been approved by Ahpra and the various health boards, including the Optometry Board of Australia, to join the COVID-19 surge workforce.
It operates on an opt-out basis with practitioners automatically added to the sub-register which means that any member that decides to participate in the vaccine-roll out program, does not need to apply, fill in forms or pay any sub-register fees.
Ahpra says that there is no obligation for anyone added to the sub-register to practice or remain on it and they can opt out at any time, for any reason.
Filed in category:
Advocacy & government
,
Coronavirus
,
Patient care & management
,
Scope of practice
,
Workforce
,
Workplace
Tagged as:
Advocacy & government
,
AHPRA & OBA
,
COVID-19
,
Future
,
Patient management
,
Scope of practice
,
Sector changes