Read time:

1:30min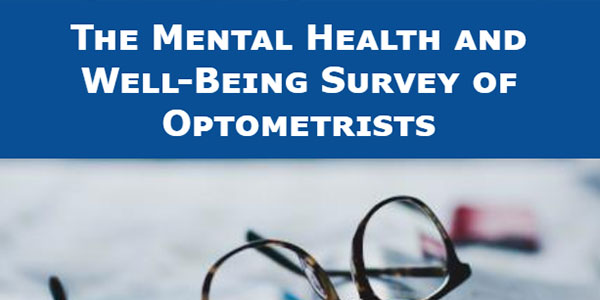 By Helen Carter
Journalist
Nearly one-third of Australian optometrists are struggling with their mental health, according to a survey of 505 practitioners, and young optometrists are the worst hit. But help is available.
The mental health and wellbeing survey of Australian optometrists is the first study to investigate the prevalence of mental health conditions and burnout among optometrists using validated scales.
It revealed that 31 per cent of those surveyed had moderate to severe psychological distress with similar findings for depression (moderate to extremely severe depression: 30 per cent) and anxiety (moderate to extremely severe anxiety: 31 per cent.) One in four were also experiencing moderate to extremely severe stress.
The prevalence of exhaustion and cynicism levels indicative of high burnout was 56 per cent and 57 per cent respectively, and the prevalence of a low level of professional efficacy indicative of high burnout* was 23 per cent.
In the past 12 months, one in four practitioners had consulted a health professional about a mental health issue and one in five (21%) had received medication and/or counselling for a mental health condition.
Female optometrists experienced significantly greater psychological distress and anxiety than male optometrists, as well as greater exhaustion and less professional efficacy.
Higher rates of anxiety and depression
The research team, led by Professor Sharon Bentley of QUT, wrote in its recent paper in Ophthalmic and Physiological Optics that: 'The rates of mental health conditions and burnout reported by practising Australian optometrists are high compared with the general population and other health professionals.
'Younger age and burnout were significant risk factors for psychological distress.'
The anonymous cross-sectional survey of nearly one in 10 registered practising optometrists nationwide was conducted in November 2019 before the coronavirus lockdowns and practice restrictions in 2020 and researchers said it was likely that optometrists were even more susceptible to developing mental health conditions and burnout during the COVID-19 pandemic than was reported.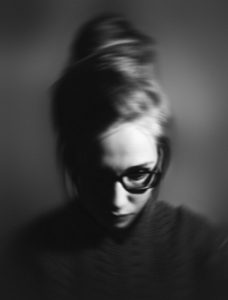 Photo by Elina Krima from Pexels
Increased prevalence of psychological distress, mental health conditions and burnout among optometrists was consistent with findings for other health care providers such as doctors, nurses, midwives and pharmacists.
But rates of anxiety and depression were higher than the 27 per cent previously documented in Australian doctors, and the 14.7% prevalence of severe psychological distress among the sample far exceeded the prevalence reported among doctors (3.4%), and in the general Australian population (2.6%.)
Young optometrists and females more affected
Optometrists aged 30 and under were 3.5 times more likely to report moderate to severe psychological distress compared to optometrists aged over 30.
The most frequently reported work-related issues concerned retail pressures, decreasing focus on healthcare and the impact of a high workload and career dissatisfaction on mental health.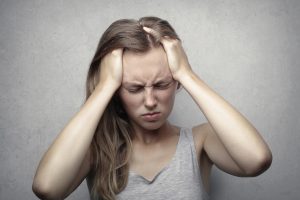 Photo by Andrea Piacquadio from Pexels
All three dimensions of burnout (exhaustion, cynicism and professional efficacy) were independently associated with moderate or worse psychological distress and significantly associated with moderate or worse depression. Exhaustion was significantly associated with moderate or worse anxiety and moderate or worse stress.
The researchers highlighted that optometrists were vulnerable to mental health issues because they performed at a high level and given their expanding roles and escalating workloads, consequences of errors could be significant.
Interventions
'Interventions are required to address these issues, particularly for younger optometrists, and could include workplace modifications. and building resilience to improve personal mental wellbeing and ensure patient safety,' they said.
Workload-oriented interventions to reduce burnout and 'overextending' could include mental health promotion and monitoring and support programs by employers and professional bodies.
Professor Bentley expanded on this issue to Optometry Australia: 'We were concerned at the high rate of mental health problems identified. These issues need to be addressed with evidence-based solutions.
'Ideally, this would include both individual and workplace approaches. At QUT School of Optometry and Vision Science, our plan is to introduce basic mental health and resilience training to students to prepare them prior to entering the workforce.
'Additionally, we hope to secure funding to design and evaluate optometry-specific support programs and workplace modifications that might be beneficial.'
Limitations of the survey included that those under 25, females and optometrists from NSW were significantly over-represented, so possibly estimates are higher than actual prevalence rates due to self-selection bias, where those experiencing or susceptible to mental health problems were more interested in participating.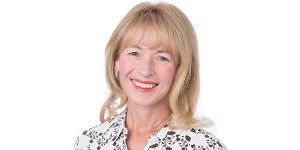 Professor Sharon Bentley. Photo, Vision Australia
Researchers included optometrists Professor Sharon Bentley, Dr Alex Black and Professor Joanne Wood and research assistant Ms Amanda Griffiths from the Centre for Vision and Eye Research, School of Optometry and Vision Science, Queensland University of Technology, Associate Professor Nigar Khawaja from QUT's School of Psychology and Counselling and health psychologist Dr Fiona Fylan from Leeds Beckett University UK.
Optometrists urged to seek help
Optometry Australia has many free resources to help members and is urging those struggling with their wellbeing to tap into these. They include our Help Desk phone and email support from experienced optometrists, Resilience Box toolkit, mental health videos, webcasts and podcasts on our Institute of Excellence, and resources on our dedicated mental health page. (see more below.)
Optometry Australia's CEO Lyn Brodie said: 'These findings are concerning and align with the results of our COVID-19 survey in May 2020 which found that 46 per cent of members were anxious about their future.
'Many practitioners have been inundated trying to catch up on missed appointments during peak COVID restrictions and may be struggling to cope. We urge members to reach out and seek help.'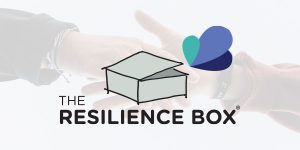 Optometry Australia provides all members with free access to:
Lifeline: 13 11 14 available 24/7
Beyond Blue: 1300 22 46 36 Available 24/7
*Burnout is a syndrome resulting from chronic workplace stress that has not been successfully managed and is characterised by feelings of energy depletion or exhaustion; increased mental distance from one's job, or feelings of negativism or cynicism related to one's job; and reduced professional efficacy.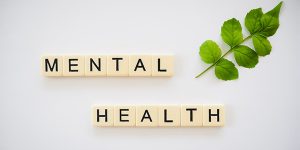 Photo, Unsplash. TotalShape
Filed in category:
ECOs & students
,
Member resources
,
Research & surveys
,
Workplace
Tagged as:
COVID-19
,
Employment
,
Future
,
Member services