Read time:

1:30min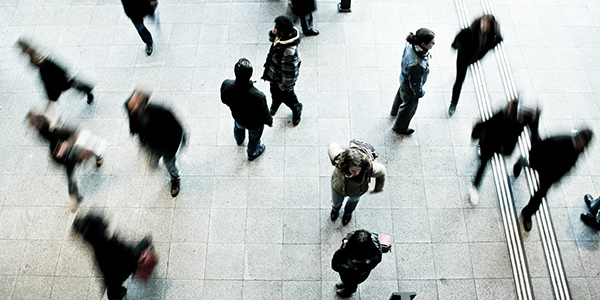 By Optometry Australia
In welcome news, the Commonwealth Government today (8 May) announced steps to betaken in a staged easing of restrictions. It is expected that states and territories will announce that they are moving into Step 1 at different times.
Immediately following the Prime Minister's announcement today, we again sought clarification from Australian Government Department of Health officials about what this means for optometry. They suggest that as pandemic restrictions ease in each jurisdiction, if appropriate infection control and risk mitigation approaches are used, optometrists can use their clinical judgement to determine what consultations can be conducted.
We interpret this to mean that, provided you are according with the relevant restrictions for the state and territory, and implementing stringent infection control, optometrists can begin providing the standard suite of optometric services.
Consideration should be given to the specific vulnerability or concerns of the patient about infection risk. It may be appropriate to offer telehealth services to vulnerable patients.
It is important to remember that whilst restrictions are easing, social distancing requirements remain in place and this has implications for how many people are in a waiting room or retail space at a time, as well as their proximity to one another.
Effective triage of patients continues to be important. Patients should be asked the following questions, and if they answer 'yes' should not be seen face-to-face except in emergency circumstances where appropriate PPE is employed:
Do you have a fever, sore throat, cough or new shortness of breath?
Have you been diagnosed with COVID-19 or are you currently required to be in self-isolation due to travel or (potential) contact with people with COVID-19?
Our team of Optometry Advisers remain available to address member queries. Contact them via national@optometry.org.au or 03 9668 8500.
In the lead up to today's clarification, it is important to emphasise that there is not now, nor has there been, any Government mandates for optometry, or indeed most primary or allied health services, of what specific services can be provided. We are therefore pleased to be providing some firmer guidance.
To support you get back to business, we are pleased to invite our members to a webcast on Thursday 14 May at 2:00pm AEST. Entitled Emerging from lockdown – business and practice continuity, and presented by our Chief Clinical Officer, Luke Arundel, and Paul McKinley, Director of Optometry Finance Australia. Registration is free and open to all members with 1 non-accredited, non-clinical CPD point on offer.
Filed in category:
Advocacy & government
,
Coronavirus
,
General news
,
Guidelines & practice notes
,
Sector news
,
Workplace
Tagged as:
COVID-19
,
Leadership
,
Member services