Read time:

1:30min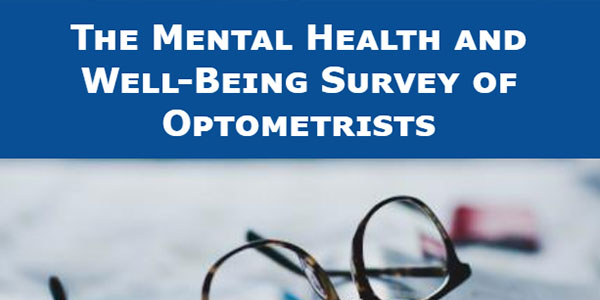 By Helen Carter
Journalist
Optometrists are being urged to complete an online mental health and well-being survey to give a snapshot of the professions' mental health and provide an evidence-base for potential interventions.
Survey co-ordinator and Head, School of Optometry and Vision Science, Queensland University of Technology, Professor Sharon Bentley, said that one in five people in the general population experienced a mental health condition each year.
'In some health professions, the prevalence is substantially greater,' Professor Bentley said. 'A Beyond Blue national survey found 27 per cent of doctors experienced anxiety and depression in the previous 12 months, and rates were almost double among medical students
'Optometrists and optometry students are also at risk, with escalating workloads and pressures to perform at a high level.
'We hope members will complete the survey so that we begin to understand the extent of mental health problems and identify particular groups within the profession who need support.
'While it is important to support all optometrists with ways to maintain mental health and well-being, it is likely that new graduates need extra support to navigate the multiple challenges that work and life present as they transition into their new career.'
Completing the survey would help to raise awareness about mental health and well-being in the profession and inform the development of evidence-based ways to address issues, she said.
'While we are aware of this in universities and among early career optometrists, it is important that we better understand this issue across the entire profession," she told Optometry Australia.
'We don't have any evidence about the mental health issues of optometrists, the extent to which they are affected, or which groups may be impacted more, so to gain a broad baseline understanding we are doing this survey.
'Mental health and well-being is important to everyone, as is raising awareness about it.
'The research project will help define and understand the issues and which groups are most affected. Our hypothesis is that it may be predominantly early career optometrists, when the pressures can be great, but other groups, such as more experienced practitioners or optometrists working in remote or isolated areas could also be affected.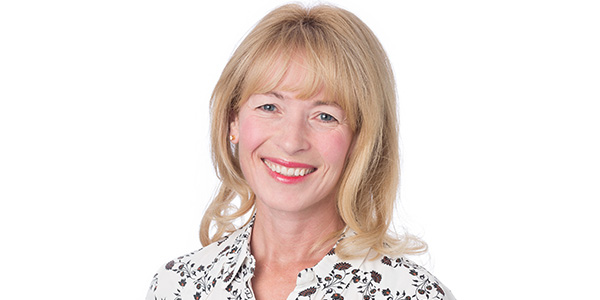 Professor Sharon Bentley
'It will help raise awareness that practitioners need to take care of themselves, as well as help them to be more aware of such issues in their families, friends, and patients.
'All health care practitioners, including optometrists need support to maintain good mental health so that they are able to provide good patient care.'
Professor Bentley said the survey was partly in response to reading several articles about mental health and optometrists on Optometry Australia's news blog.1,2,3
'These articles concerned me and I felt we needed to look more broadly at the issue and try to investigate if we could help further,' she said.
The survey is anonymous with answers de-identified.
'We will not therefore be able to report back individually to participants about their results but it will help the overall profession by providing the most accurate picture yet of what is going on in the mental health and well-being space of Australian optometrists,' she said. 'For this reason, we are encouraging all optometrists to complete the survey.'
However, results will be shared in journals and publicised by Optometry Australia and Mivision who are supporting the initiative.
The survey has ethics approval from QUT and is being administered by optometrists, Professor Bentley, Professor Joanne Wood, Dr Alex Black and research assistant Ms Amanda Griffiths from the optometry school, and Associate Professor Nigar Khawaja from QUT's School of Psychology and Counselling.
If you are interested in participating, and work at least four hours per week (or have worked at least 150 hours in the past 12 months), or would like more information, click on the Mental Health and Well-Being of Optometrists Survey. It closes on 16 December, 2019 and takes 15 to 20 minutes to complete.
Read also:
If you have any concerns about mental health, please contact our Optometry Advisors on 03 9668 8500 or Lifeline on 13 11 14 or Lifeline's crisis chat online here between 7pm and midnight.
Filed in category:
ECOs & students
,
Members & member initiatives
,
Research & surveys
,
Workforce
Tagged as:
Career
,
ECOs
,
Employment
,
Future
,
Remote & rural optometry
,
Students
,
Universities